Bringing the 'Outdoors' - "In" for Fall
jeannespines
October 6, 2012
All summer this wall has been EMPTY (since painting/new floors early in the yr. I finally happened upon the 'perfect' picture for my wall & it's for FALL! It's a canvas print I bought at Gordmann's ...here it is above my Gr'ma's old treadle sewing machine in the living room: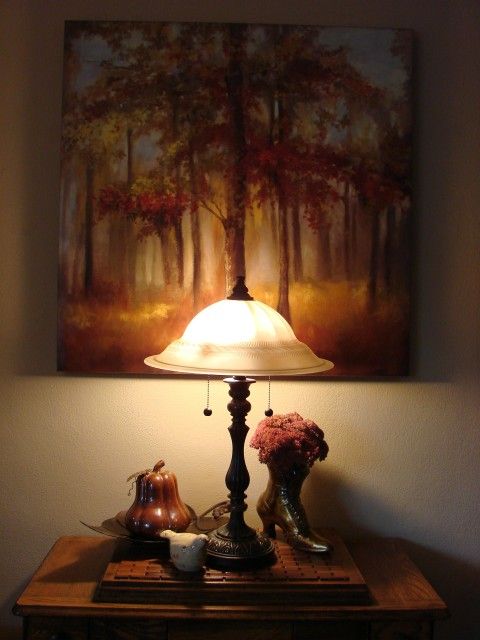 See ...I've brought Fall decor indoors! Also in that brass boot, I cut some Stonecrop Sedum from my gardens today & added that...here's a close-up: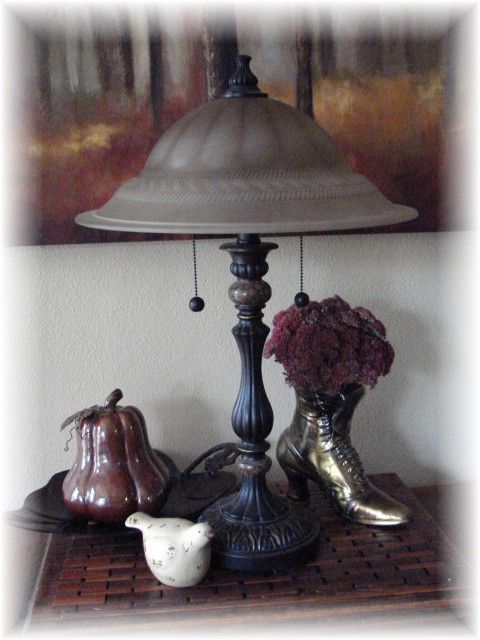 And trying to wait patiently for this pumpkin to dry .... DH & I poured it in a plastic pumpkin early in the week & I'm ready to paint it a bit & add a branch for a stem & some metal leaves on top ....pretty cool ...I got this idea from a garden page I am on alot...but I need the pumpkin to cure a few more days! The glass cage/house I got at a thrift shop yesterday shopping w/friends on a day trip...glass is out of it right now for cleaning...you'll see this pc decorated at Christmas! TFLookin'! Jeanne S.