Mieke lPowerflex Linked Induction KM 6366
Miele has brought out new induction hobs including the KM 6366 with PowerFlex. It has 6 zones which can combine to create 3 larger PowerFlex zones.
PowerFlex consists of two zones which can be used individually or combined into a single large zone to achieve TwinBooster up to 7.4kW output. This provides huge benefits relating to technical advances and flexibility.
Ask Miele for this product. They are not currently planning to bring this into the US. About $1800 in the UK 800-894-5891.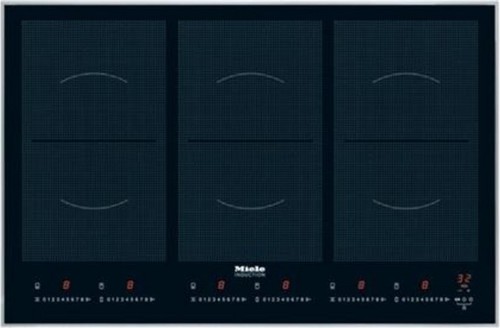 Here is a link that might be useful: Miele KM 6366
This post was edited by dan1888 on Fri, Jun 28, 13 at 18:28