Granddaughters Halloween
yachter123
October 3, 2010
Most of the items she picked out herself at garage sales.
The metal witch, the plates, the tree, the candles, the shoe & a few items she picked out from my collection.
The chest in the bay window is also from that estate sale, I took her after school to the sale & she picked it out, the decorated hay bale is from another sale where the lady had all things from the Chicago Merchandise Mart (samples)& the weird witches on the island are also from there.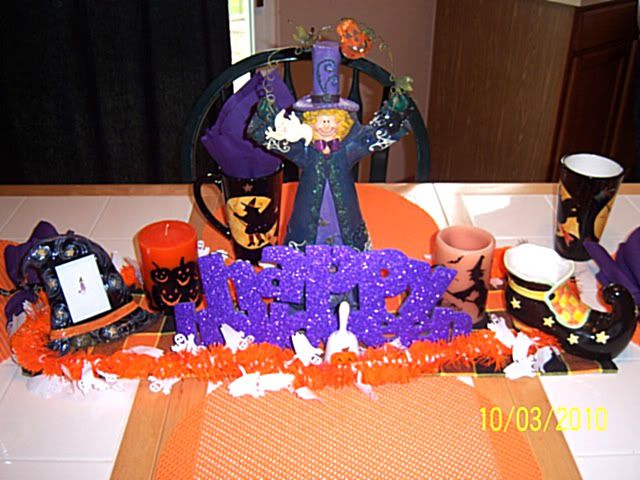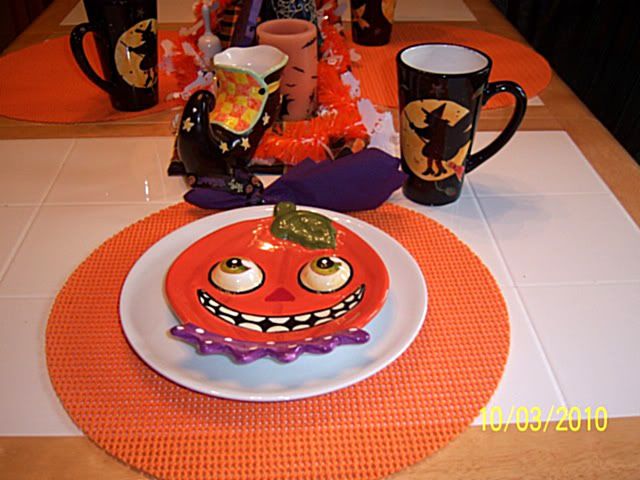 The picture in the bay window is a card & frame from DT, that she made herself.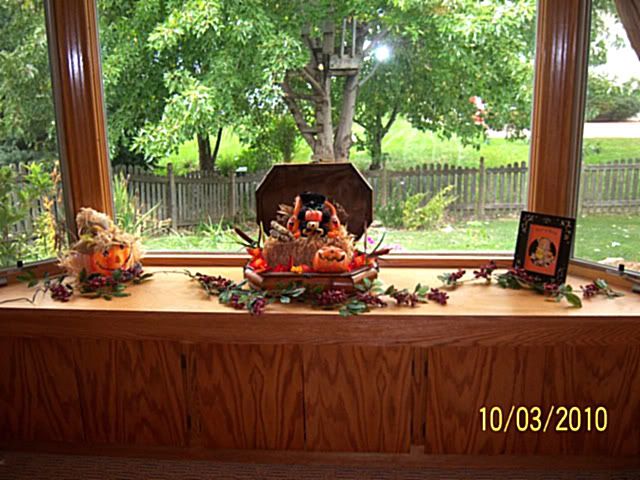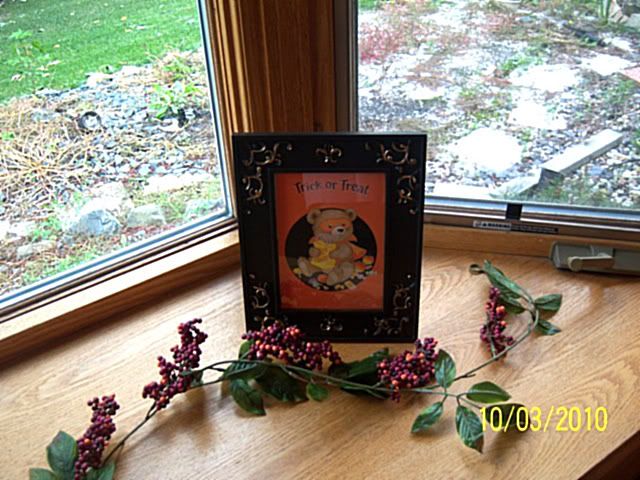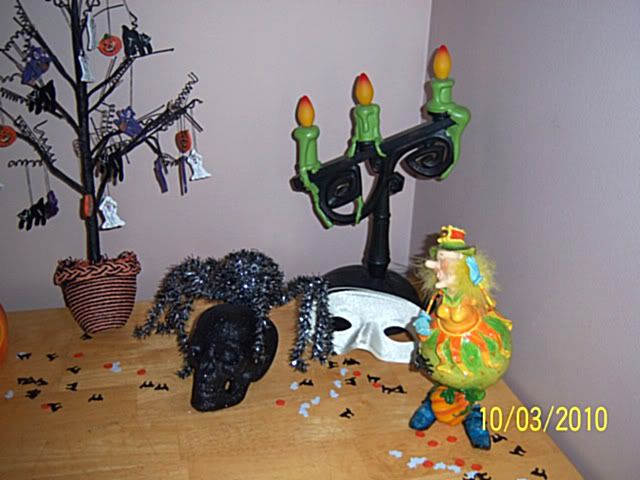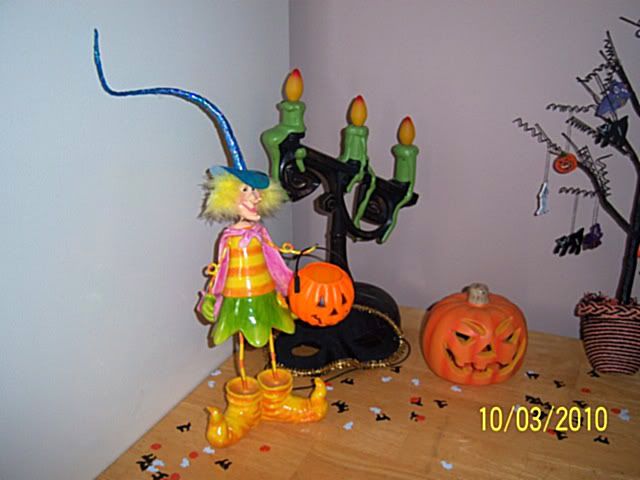 This is the odd plate, after she found one broken, so she put it on the kitchen counter in a plate stand.