Halloween & Fall Wreaths (pics)
cindylouhoo
October 10, 2009
This is a Halloween wreath that I came up with by spray painting a grapevine wreath black, then using jack-o-lantern ornaments I found at Hobby Lobby and primitive style ghosts I found on Ebay. The picture isn't that great. It looks a lot nicer IRL.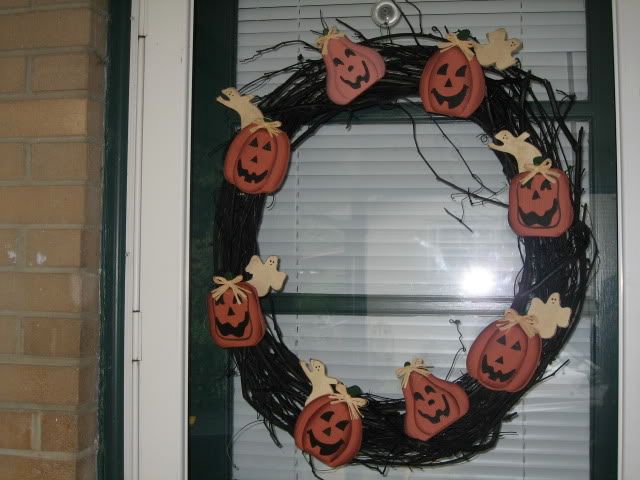 After Luvs suggestion about the garbage bag wreath, I mentioned it to my sister, and she made one right away! So when my niece came over, we set to work making some of our own. The witch is from $ Tree. It turned out really cute I thought. Here's how mine turned out.
Finally, here's one I made using a grapevine wreath, 2 garlands, and some picks from Hobby Lobby (all purchased during 50% off!).
Anyway, these were fun to make & added some more decoration to our home.
Cindy