A few pics of Halloween decor
luvstocraft
October 4, 2010
Not all finished yet, but will share a few pics along the way.
Thought I'd try the little black/white blocks on this three tiered stand: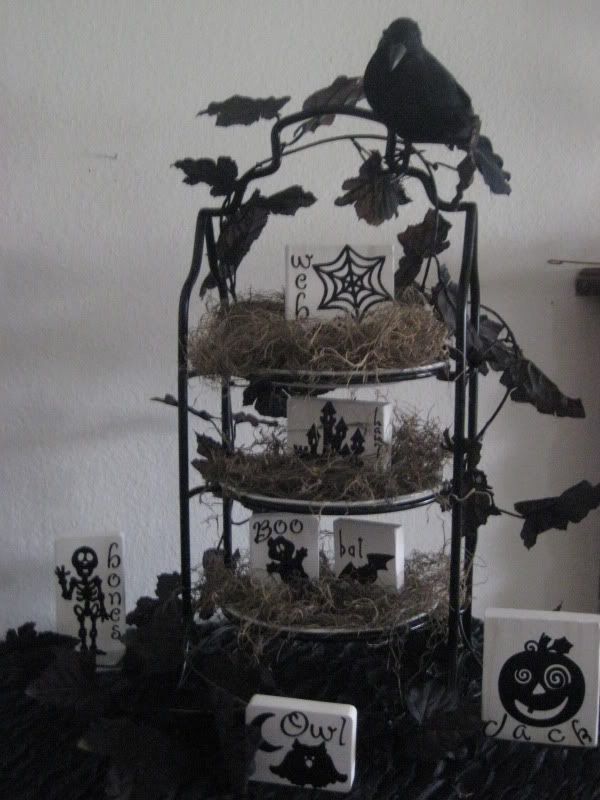 Little candy containers from Dollar Tree--different words on front and back. Little DGD likes the candy is dandy one.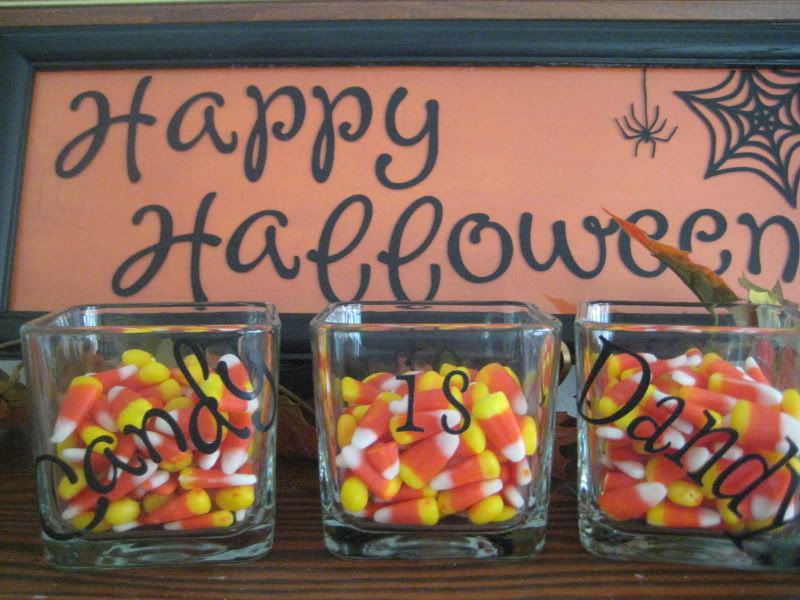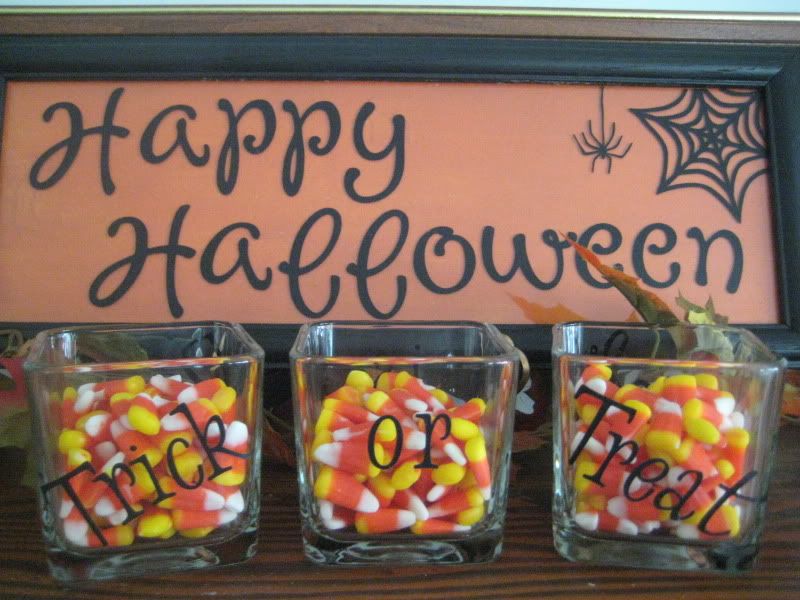 This little jack o lantern looks kinda scary in this picture. He's part of a display in front window--went with some fake cobwebs for the scary effect.
More to come soon.
Luvs