Mixing composite counters with Calcutta/Carrara tile?
Our flooring is going to be Calcutta marble hex tiles (2 inch) and our shower will have marble subway. I'm thinking of pairing a white or cream Caesarstone vanity with that combo. For maintenance reasons, I'm reluctant to put a Calcutta slab on our bathroom vanities as two young kids under 3 will be using this bathroom. My husband feels that we should go with a Calcutta slab for our double vanity, but I know that thing would be etched up in days, given the way we live. I've seen a few photos of bathrooms with composite vanities that have marble tile on the floors or in the shower and would love to hear stories or see photos. Does anyone have thoughts on pairing a natural stone with a composite? will it look strange?
I found this photo which appears to be Caesarstone with a tile which is similar coloring to ours. However, I am concerned with hex tiles (which are more traditional), this look is going to be too modern.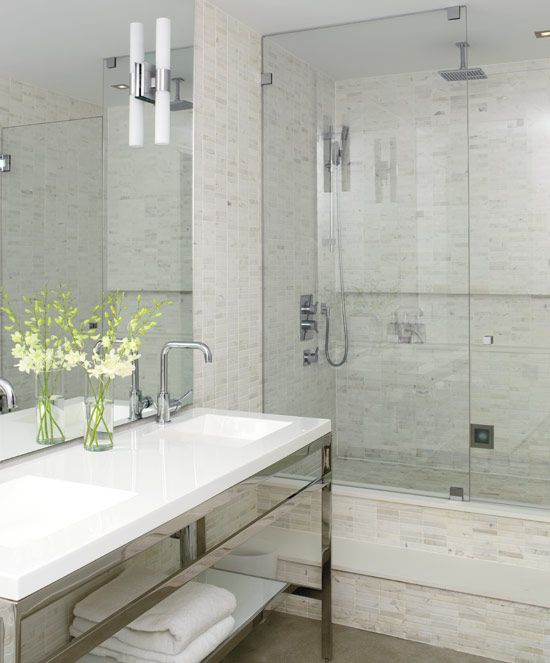 Here is the hex flooring we are going with: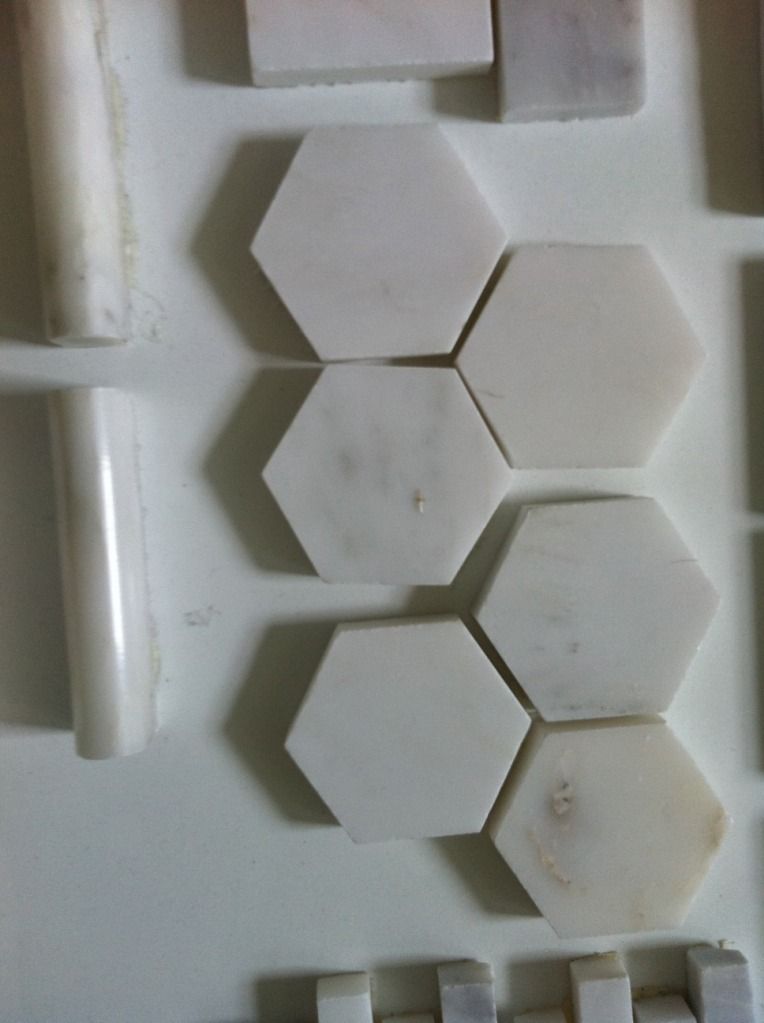 and our shower tile: