Finished - Update of small master bath
Kathy Rivera
June 12, 2012
Here are some pictures from our recent master bath update. Sadly, it is not a massive beautiful space, but it sure looks better than before! Also, sadly, b/c of some water leaks that rotted half the shower studs and being in the NYC area, our little 'refresh' wasn't so cheap. There are a few things I would have loved - a built in linen cabinet and fully frameless shower doors, but those were just expenses I couldn't justify. However, my Rain Forest Green countertop is so pretty, I just stare at that instead! :)
Before: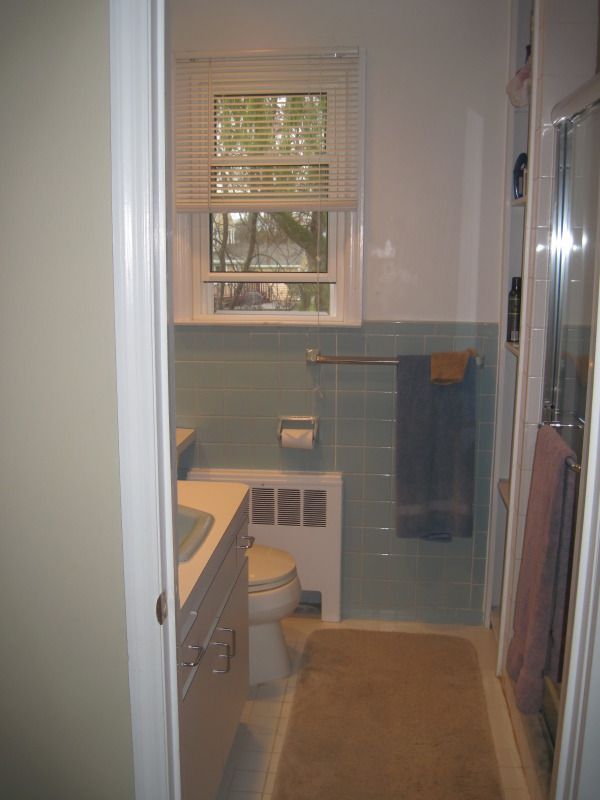 After:
Thanks to GWers for the tip on Home Goods for large mirrors. I found this one that was an exact fit and a darn good match for $60!!
The tile guy tried to talk me out of a niche b/c water gets in there, etc etc. Luckily, it's below the spray line and doesn't get much water in it. I also LOVE the accent tiles so I'm so glad I got to use even more of them.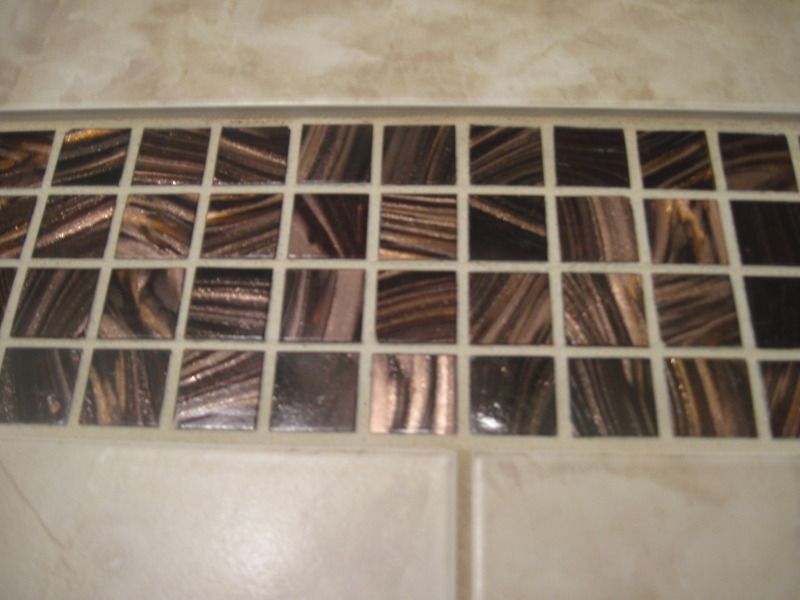 The old bath had some built in shelves here from top to bottom. While it was a ton of space, it was also wasted and it was too deep to get to the back. It also always looked like a cluttered mess. This is where I wanted to put a built in linen tower, but budget just didn't allow. I should have planned a bit better and we could have framed it differently to do some built in niches or something, but oh well. It's still so much better than before. So I found this little tower at Lowes and it fits everything we need in easy reach. We put a basket on top for things my DH grabs quickly while getting ready, and added a couple floating shelves. I need to get some art and a little orchid or something for the top one. Also might frost the glass at some point so you don't see all our medicine!