Floorplan Critique Needed!
stephanie_and_tim
June 7, 2011
We moved into our house 4 years ago and have been talking about a bathroom remodel ever since. We did step 1 last year by removing our water heater and replacing it with a tankless located elsewhere. This will allow us to expand our bathroom by taking over the water heater closet that was accessed from outside the house.
This is what we have now: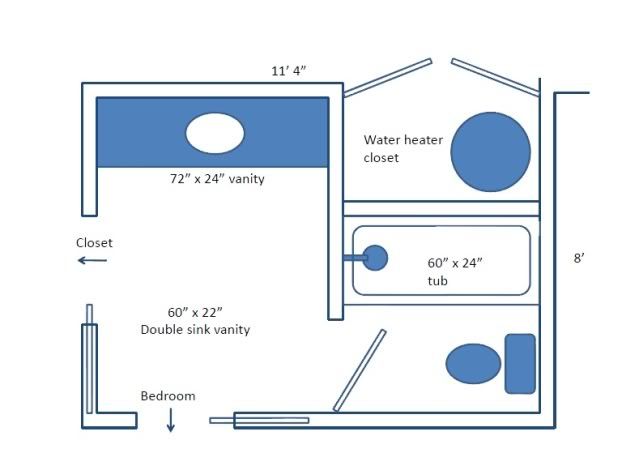 The problem we are having is that we want it all! Seperate toilet room, shower, tub, double vanity. This is the best floorplan we've come up with so far, but I just don't know.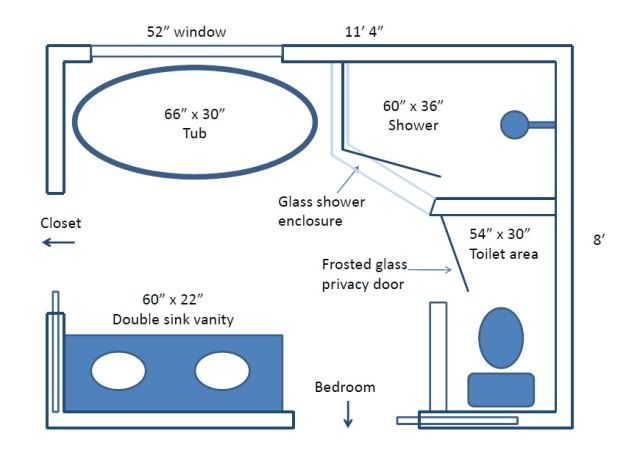 Any feedback or suggestions are appreciated!