My Halloween Table
yachter123
October 11, 2010
I found this black lace curtain at a garage sale last week, well actually two of them. They are the type that you hang & stick lights thru, but I saw "TABLECLOTH" when I saw them. Two dollars each so I grabbed them.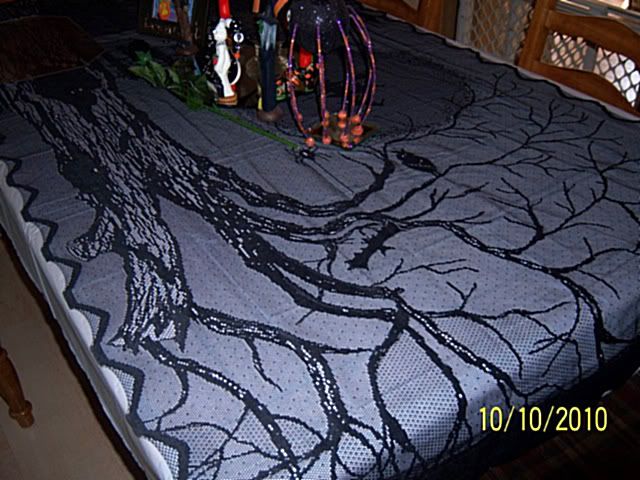 After putting my decor in the center, I was about to scrap the whole "black" idea as it was very dark and my grandson said it didn't look like enough or anywhere near my last Christmas tablescape.
I grabbed some mirrors to add light & started putting things together again! The large boot & the metal legged spider are birthday gifts from the grandkids this year.
I also have that huge witch hat I used last year (bday gift from gkids last year) but realized I could not use all of it on the table, hat & boot way too big to use together.
The picture & frame are DT that I made from greeting card, and I added my witch plate which was a gift from Gdson several years ago, I've uesd it every year.
The black stemmed glasses are new this year from garage sale, .50 each.