Where Were You???
lynninnewmexico
October 12, 2010
I was expecting our bus to arrive here this past weekend, so that I could take you all to New Mexico's (very famous) Albuquerque International Hot Air Balloon Fiesta, but you all must have gotten lost :~(
Sooooo, I went without you, and took a few pics so you'd be able to see what you'd missed. Maybe next year, Ladies.
This is a wonderful event, but you need to be up, dressed in layers for warmth and on the road by at least 5:15AM for this. The Dawn Patrol (usually 4 balloons) launch right before dawn so that they can get an accurate idea of the prevailing winds. While they do this, everybody hits one of the many food concessions for a delicious Breakfast Burrito (scrambled eggs, hash browns, green chiles, cheese and bacon or sausage, wrapped in a flour tortilla and sooooo yummy! Grab a coffee, OJ, hot cocoa and/or sweet roll to go with it. After all the balloons are up (550-800 of them), you can head back for many more food options if you like: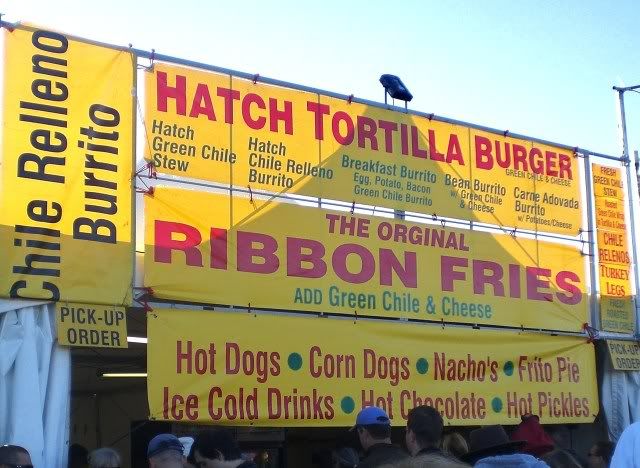 The hot air balloons go up in waves, and we're right down on the field with them as they inflate and launch. Everyone is excited and in a great mood, taking pics . . . and munching on our breakfast burritos.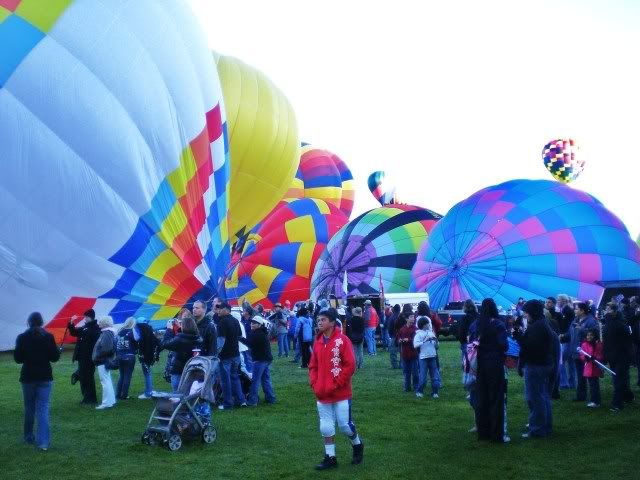 I thought of you all when these "Special Shapes" balloons went up.
Darth Vader: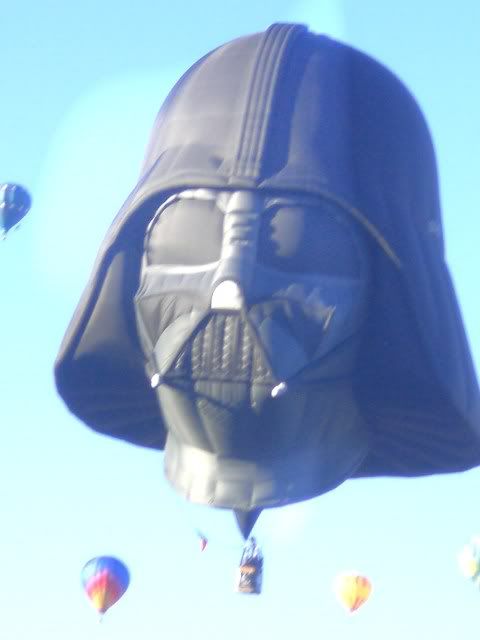 Haunted House: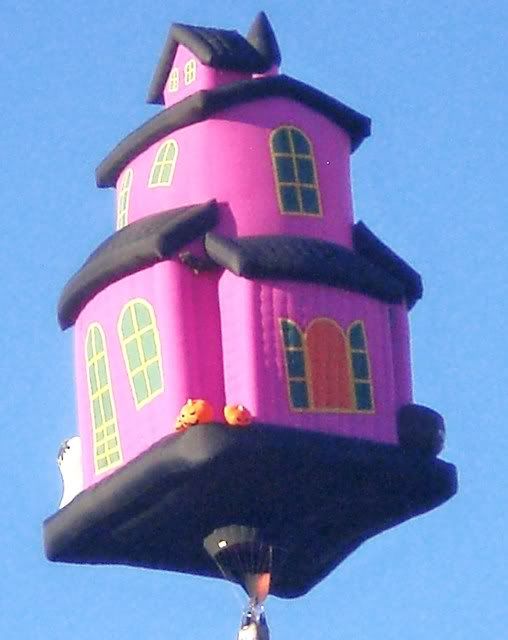 Wild & Crazy Rooster:
Country Chick: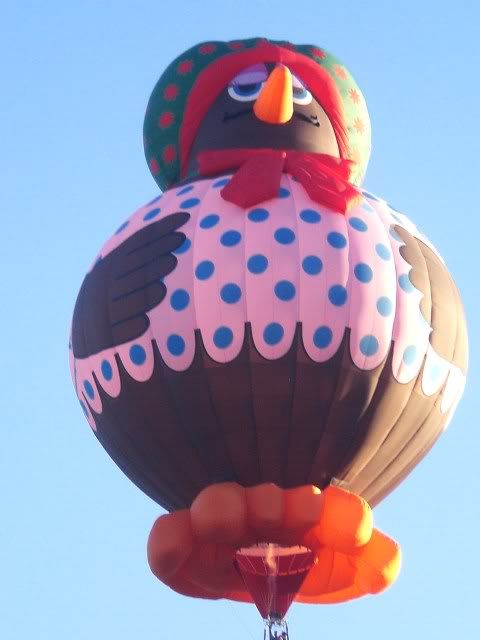 Pretty soon the entire sky in filled with beautiful balloons:
I had a great time with DH & DD . . . but did still miss you all.(DH's face partially blurred for privacy, sorry) He's still my cowboy:
Oakley: did you notice that I wore my University of Oklahoma jacket? What a great way to meet other former Sooners . . . fun!
After leaving the launch field, we always head to the big arts & crafts fair down the road, conveniently scheduled to coincide with the fiesta. Bought a great new rug for DH's study there and had more fun.
See what you all missed? Now, let's plan for next year!
Lynn