Help with tile and grout selection (pics)
I'm renovating a bath in a 1950's ranch. I have chosen tile which is a hybrid of Calcutta and Carrara. It has less gold than Calcutta and less gray than Carrara. I'm now deciding what color grout to choose -- I'm thinking either white or light gray, but my installer is strongly suggesting white.
Here are the hex tiles for the floor -- would white grout be a bad idea for the floor? I'm concerned about durability and staining as two young children will also be using this bathroom. Should I have it sealed?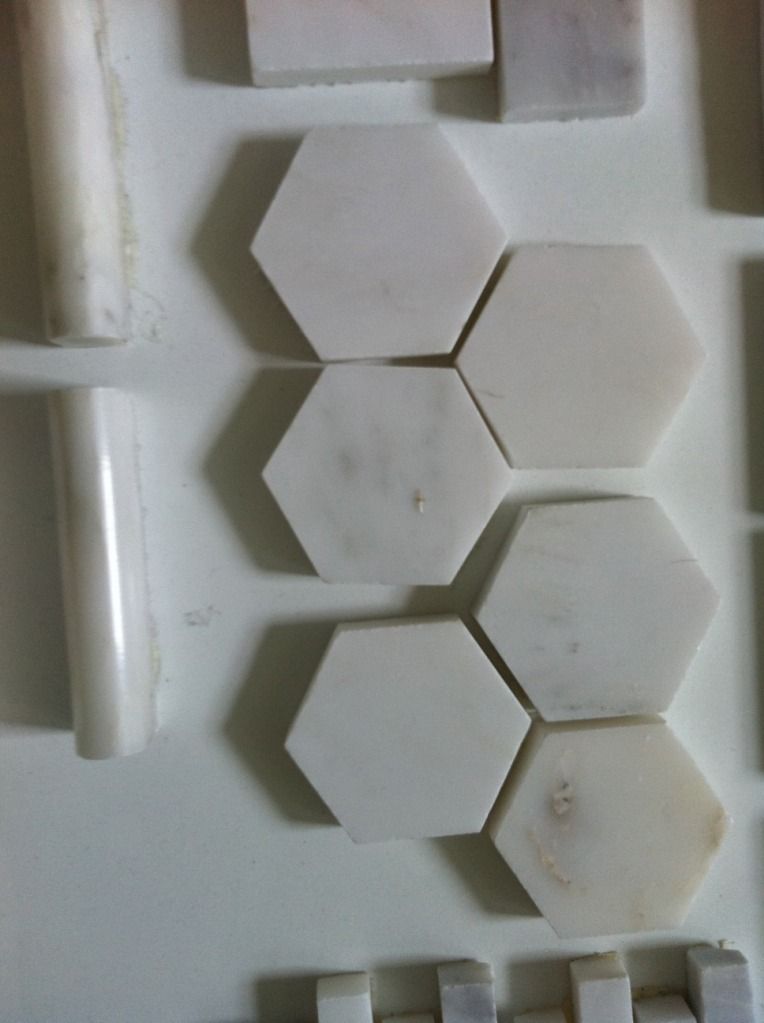 Here's the subway for the shower:
And the tile for the shower niche: