OA )) Pictures Of The Cabinet
OA... I couldn't sleep knowing I was going to the Dr today...natch. Anyway, after the kids left for school,
I took advantage of the extra time to take these pictures and post them for you this morning.
The first one is a Full View of the Front
DH designed it to look like there were small drawers,which are faux, to give it some interest.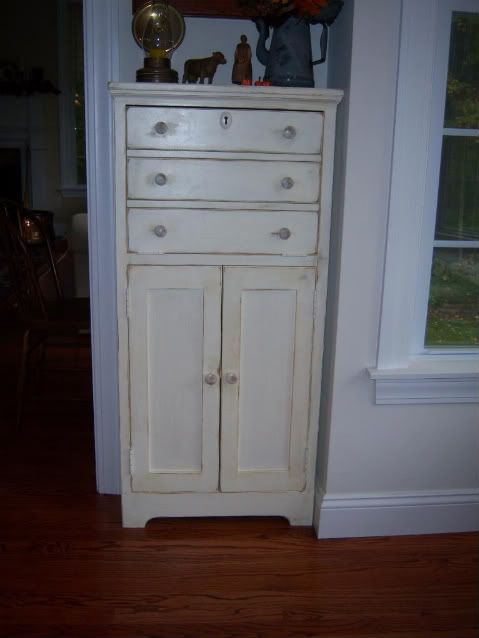 Side Profile...
Here you can see the detail of the top portion...and the little hinges, where the top folds down...(note) little magnetic clip which helps to keep it closed..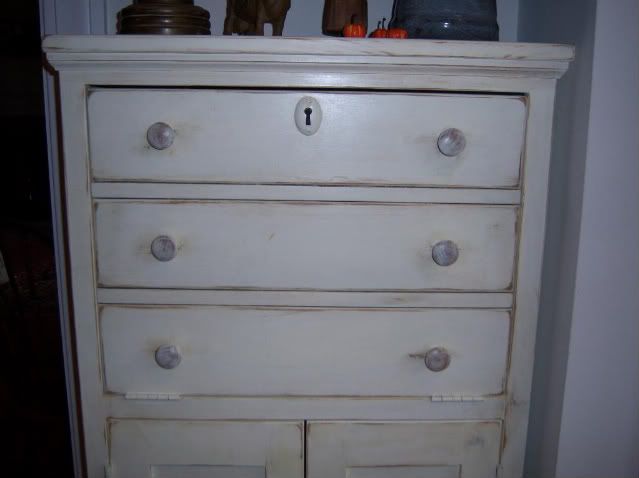 Top portion folded down...with TV inside
Extended out and swiveled towards the table....
Here you see the 'swivel mechanism' attached at the back.
I bought this online, at a fraction of the cost that Walmart was selling it for.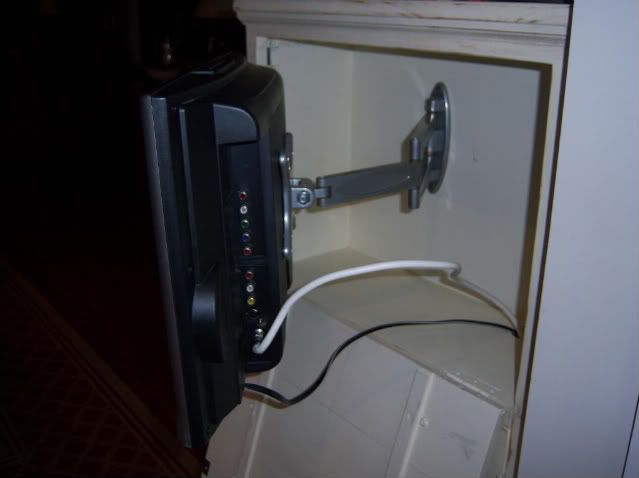 Here it is swiveled in the opposite direction.
Bottom Portion, where you see the cables and wires...
I took advantage of the space for some cookbooks.
Everyone is blown away when they see it in there because it's so 'low profile'. I love it cause it's a piece of furniture... serves a purpose and looks good to.
Hope this was helpful.
jane