Halloween Mantel (Pic Heavy)
Hi Everyone...I felt I'd better get going on some Halloween decorations since it's only a week away.
I used just some of my decorations on my mantel and will probably put out a few more things here and there.
Hope you enjoy what I did...
As you can see...I cut some branches to use as a 'backdrop'. You might remember DH's painting of the Old Tennessee Woman...He wasn't thrilled that I used her for my 'Witch'...the kids got a kick tho!!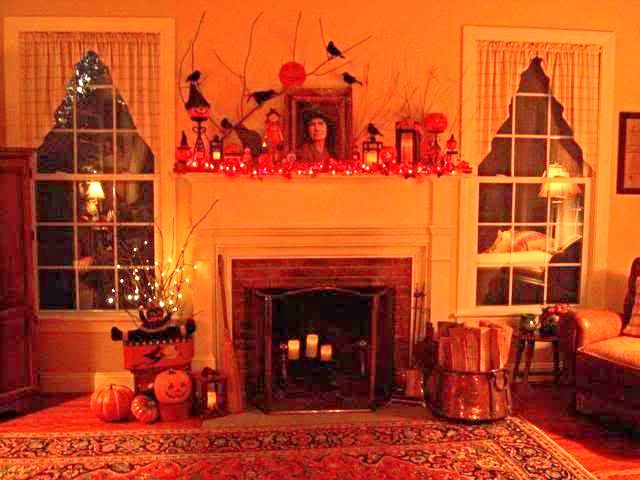 A closer Look...Many times people will say that she gives them the creeps because her eyes follow you around the room! When he first painted her...I hung it in the bedroom...but after awile...I didn't like her 'staring' all the time!! lol
I got the black metal cat at a Thrift Shop in town for only $1.50 !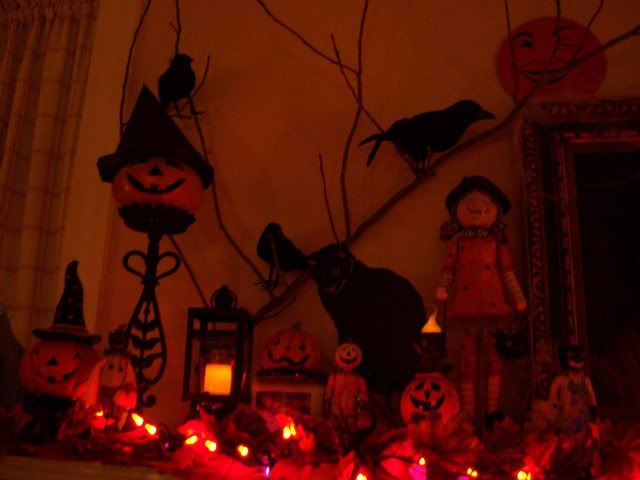 All the Ravens are DT...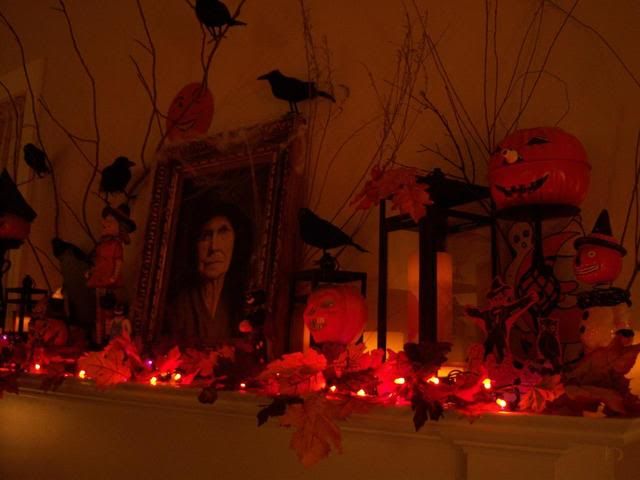 I mixed in some new and some Vintage Halloween (my favorite)!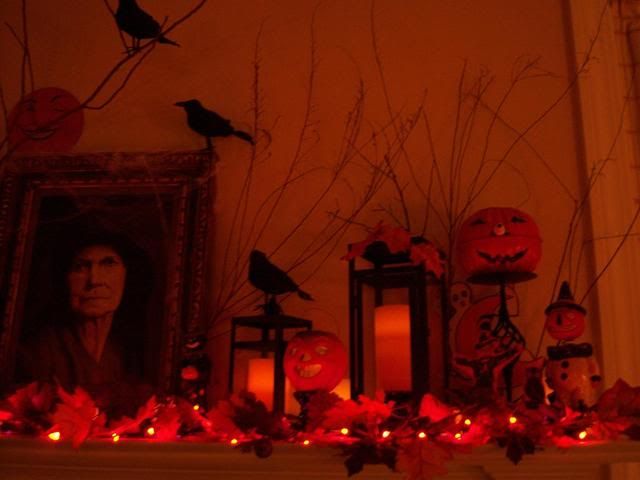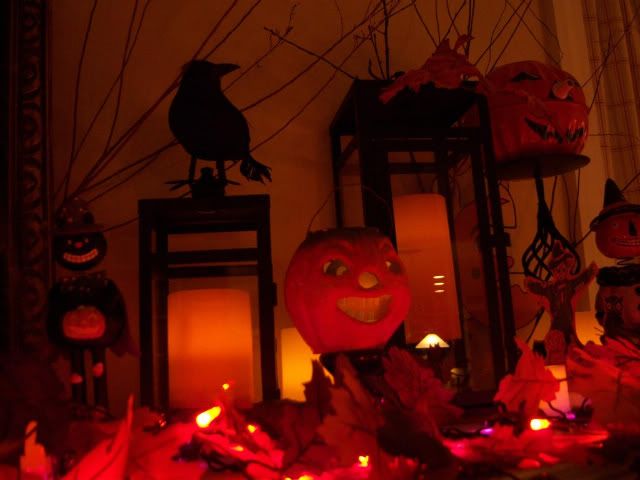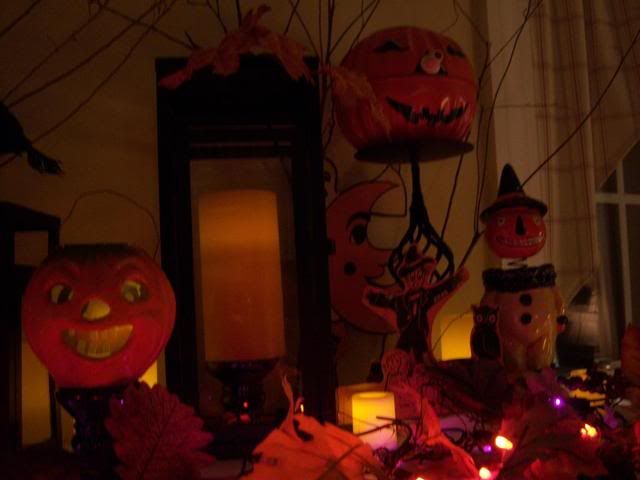 I used a strobe lite and it gave me a pretty cool effect...see the yellow shadows!
Well that's all for now...Hope you enjoyed my
Halloween Mantel...
jane