Fall - 3rd and Final !
Here's the last of the Fall pictures..
Family Room - Tall Shelf Display...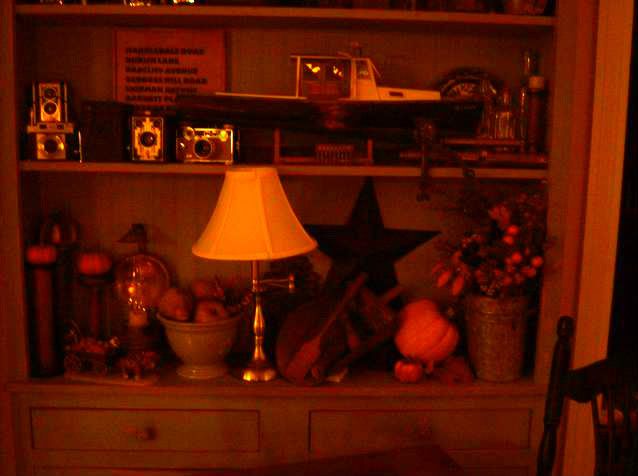 Mantel...
These are remote control candles. I love them!!
I've been looking at them for awhile - but they were very pricey, then I found them at CTS - a set of 3 for $9.99.
I bought 3 sets...I love the fact that you don't have to disturb anything to turn them on or off.
Lighted Branches...I didn't add anything to them other than branches from outside..
Small table in FR -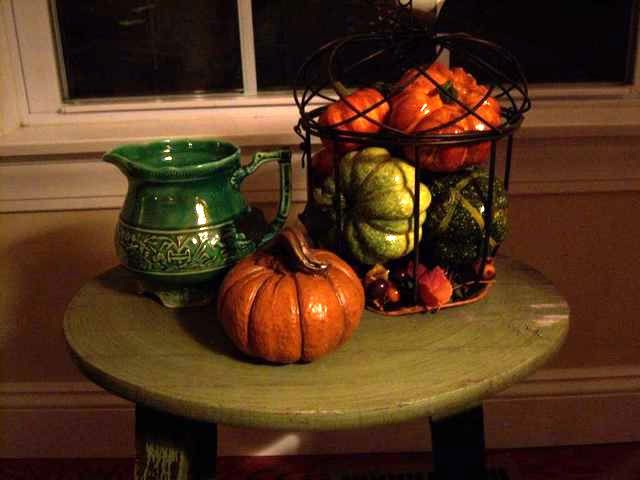 LR - Coffee Table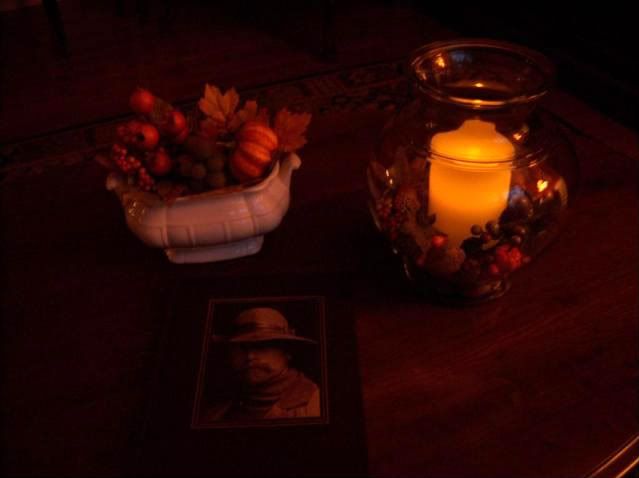 Sorry for so many dark pictures. I've been struggling with my camera settings - I need to practice more..
I feel releived I got this far knowing that Halloween is right around the corner..and I need to do some TS as well!
Is it me..or do you find that everything is moving to quickly. I was in Michael's the other day - and almost all Fall stuff was gone. Everything was - ALL Christmas!
Well anyway - Thanks again.
jane