Halloween/Fall Porch Decor ...Vine Tree is Up!
jeannespines
October 16, 2012
Worked on the porch decor some today ...not finished yet but wanted to share some pics...here's the wood blocks from our good friend, Luvs, here on the Holiday Forum...she made them:
Here's a close-up of a witch that I bought many yrs ago from a teacher-crafter...it has hung in my kitchen for yrs but I moved it to the porch this Halloween season: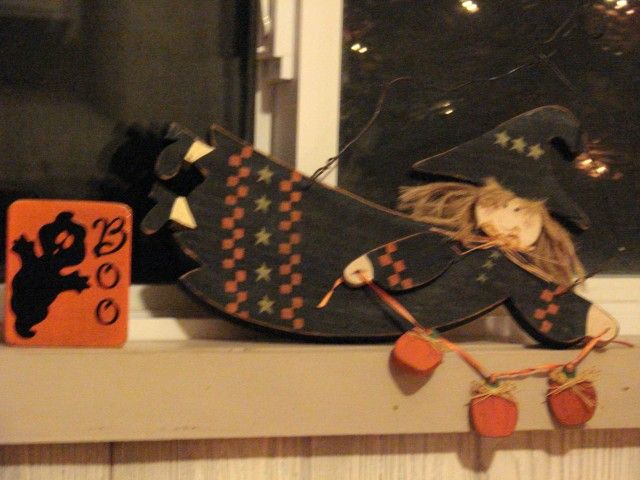 My fave ...the Vine tree this evening...some of my bulbs have burned out so I need to add a new string & I have orange bulbs sitting under it to shine thru: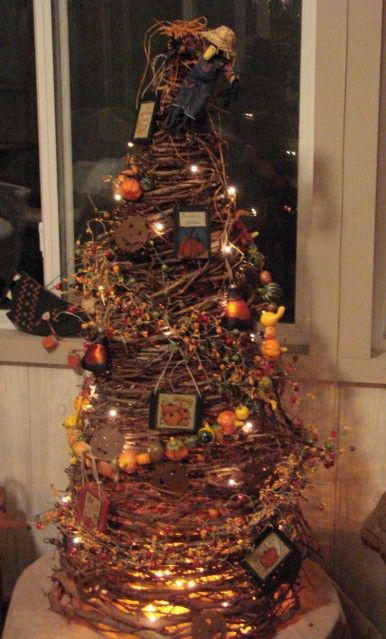 Here's a close-up of a few ornies: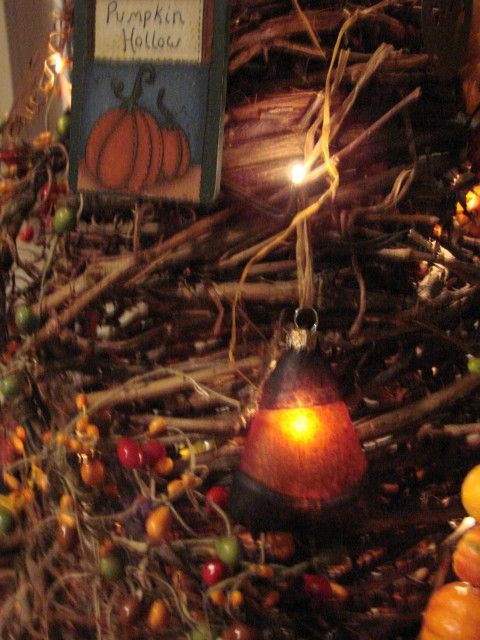 And this old dresser/cabinet nearby in the corner ... a rug for the top & these 'chicks' (of sorts) were $1 ea @ a church GS a few yrs back...they are pretty cool!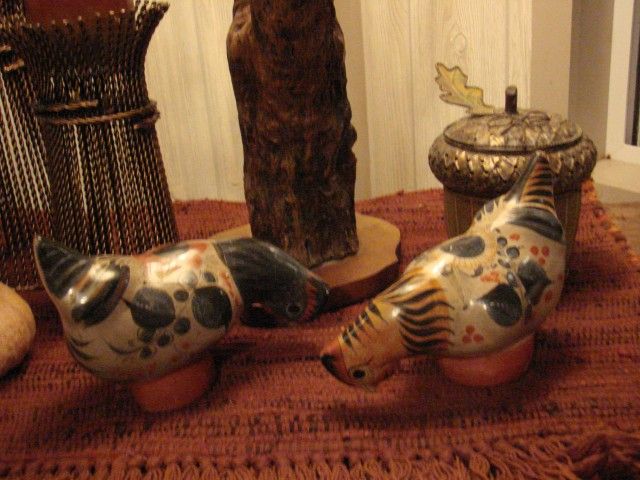 Thrift shop candleholders, too: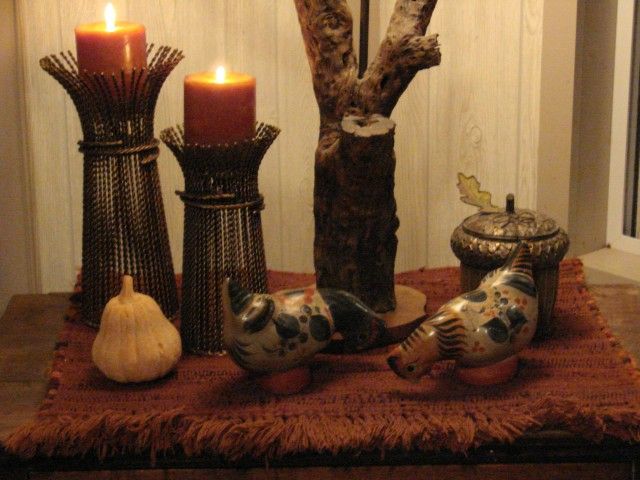 ...and the same old, old lamp that my DH made in high school (not the shade tho) ...Fall is here!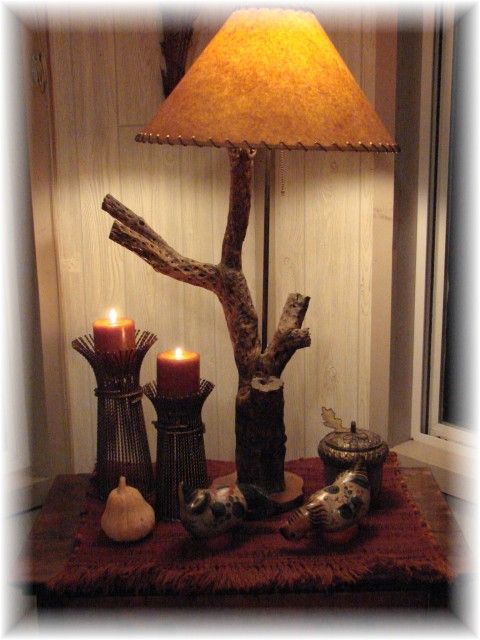 Hope to finish up some Halloween decor this week! Still working outside here. TFLookin'! Jeanne S.