Help needed on tile layout - with pictures
I'm using plank travertine tile for my bathroom floor. All the pieces are 6" wide, and there are three 36" pieces and two 18" pieces in each bundle.
How should we lay these out on the floor? Totally random? Or in some sort of pattern?
Here's the (wrong) tile -- it's supposed to be veined and they are switching it out. But they are the same size pieces. This is what they look like on the floor of my bedroom while I try to figure out the layout.
These are some pictures I found online, but the layout is hard to discern.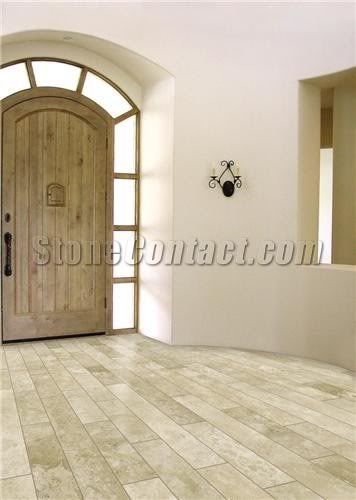 Traditional Bathroom design by Houston Interior Designer Carla Aston : Interior Designer