Fall #3
I'm trying to get these all posted, so
I can (hopefully) move on to some Hallloween decorating this weekend...
You guys have really moved along quickly this year..
It's hard trying to keep up with you!
Some Outside Pics..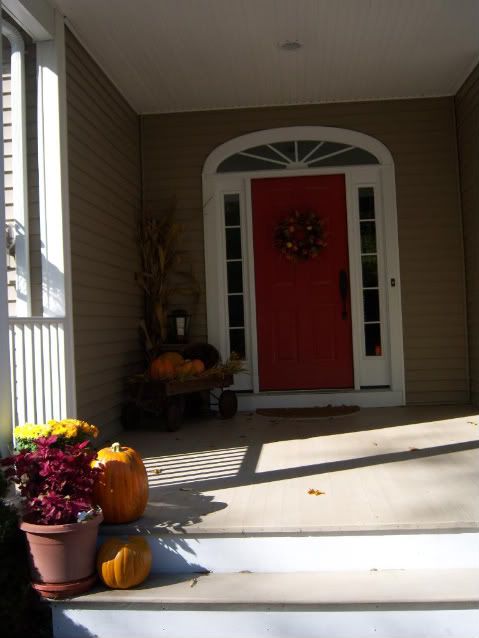 You probably remember my old wagon.
I find myself having a hard time putting it away (I love it so much) and have just been changing it with the seasons..
I made this wreath a couple of yrs ago...but this yr I freshened it up and added more leaves and fruit and some fresh grasses to it...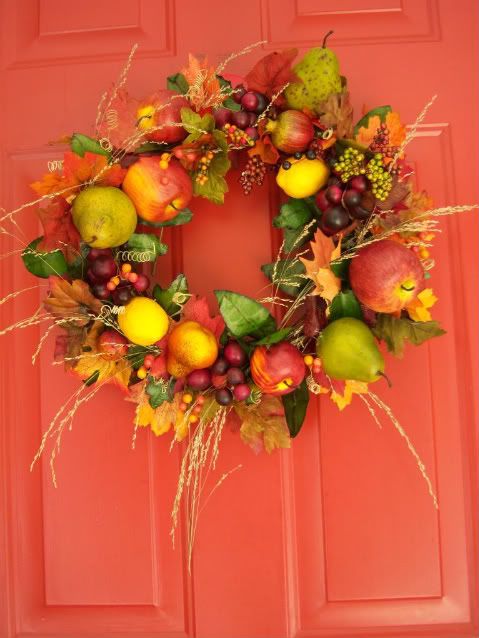 This seems to be the 'Year Of The Lantern' ! I bought this in June at a Consignment shop for $4. It was an ugly brown, and I just sprayed it a nice Lantern Black.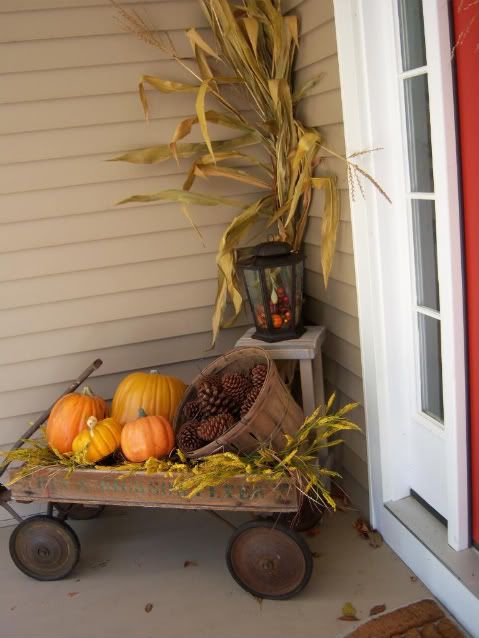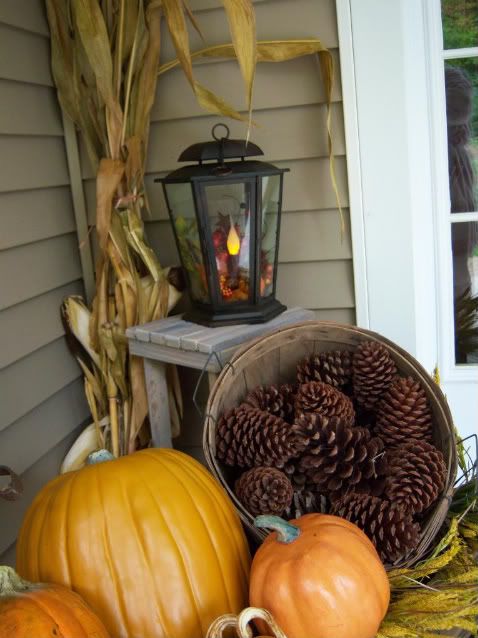 I added some gourds to the inside and one of those Battery Operated Candle Lights that flicker. (give a nice glow at night).
Moving to the Front Hall Entryway...
I put my Pheasant here this yr instead of 'Up High' on the Mantel. Last yr my youngest DGSon was afraid of him...
This yr he's 6, and we put him out on the buffet together!
Ahhh they grow up so quickly..
I kept the arrangement very simple -
I bought the footed stand through DD when she was doing Southern Living Parties. Pricy...but then again it was to help DD with her sales.... :) The glass cloche was one of two I bought from CTS.
It's funny when I took him out of the bin, Nicky just said -
'Hey, I remember that guy' ! I asked him to help put him on top of the buffet 'He said Okay' ...and that was that!..Quite different from last year when he was afraid he was going to jump down and get him...lol
I've got a few more pics to show which I'll put in another post so not to overload on here...
Thanks for looking.
jane