Can someone suggest a shower tile for me -pic-
Hoping some of you might have an idea of what a good tile for my shower surround would be. I was thinking 12" marble of some sort but this is a last minute change and I have to come up with something rather quickly.
Here are all the elements that are going in the MBR:
Pebble stone for the floor, the green will be laid in a 'mendering river' pattern. The walls will be 4 and 6 in. wide pine tongue and groove painted in BM Cloud White. The Cole and Son paper is going around the toilet alcove above 3' of the T&G. The tan-ish color is BM sand white and will be painted around the tub/shower arch and the blue is BM Wythe Blue and is going on the ceiling.
The wood square is a window inset panel that may be going over the lower half of the window with just simple sheers over the top half...that's not for sure yet.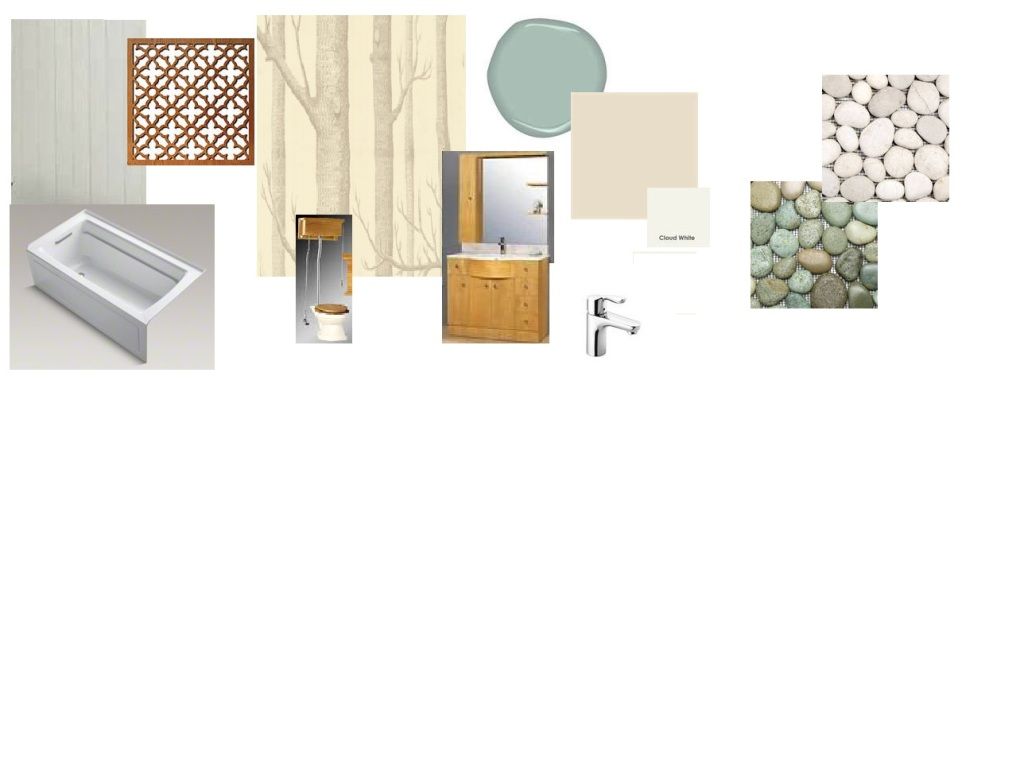 I have an old cupbard painted a grey green for the towel closet.
You can see it's kind of an outdoor, organic feel so I'd like the tiles to reflect that and also be easy to clean..less grout=happier me.
This is the tub area (we ruined the surround trying to make it fit when it was never intended to so we're ditching it) that the tile will be in: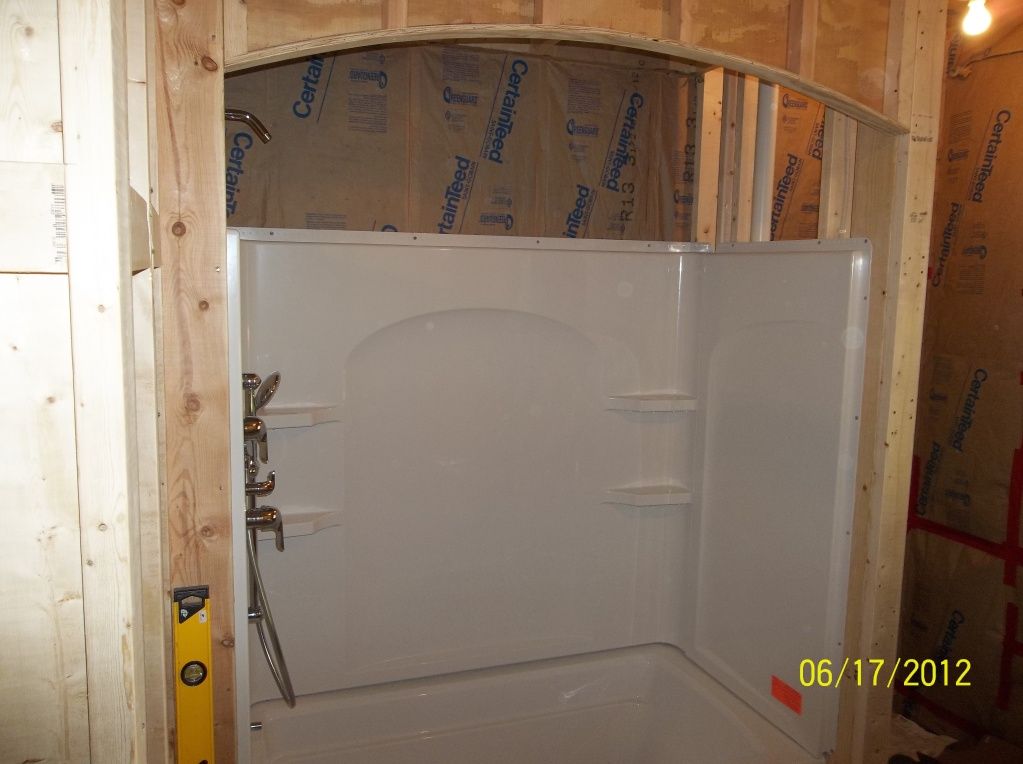 Hoping I can get pointed in a couple good directions...thanks!