Waiting for 'The Witch'... (pic heavy)
I gathered up some 'Witch' decorations, to create this table...
Hope you enjoy it...
I had a gold tablecloth and put a Large Spiderweb Decoration on top...then added all that you see to it.
The Witch plates were from CTS -
The Cat name cards are actually Photo Holders..from CTS.
Their eyes flicker in the dark.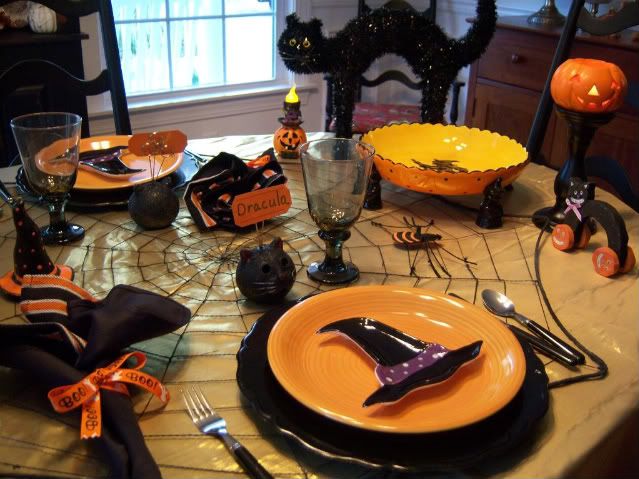 I folded two napkins together and tied them with Ribbon from Michael's.
I collect Vintage Halloween Decorations, and when I saw this box at AC Moore, on clearance for $3.99.. I had to have it. I love it's Vintage Design.
The Nutcracker Witch was DH's discovery years ago, at CTS.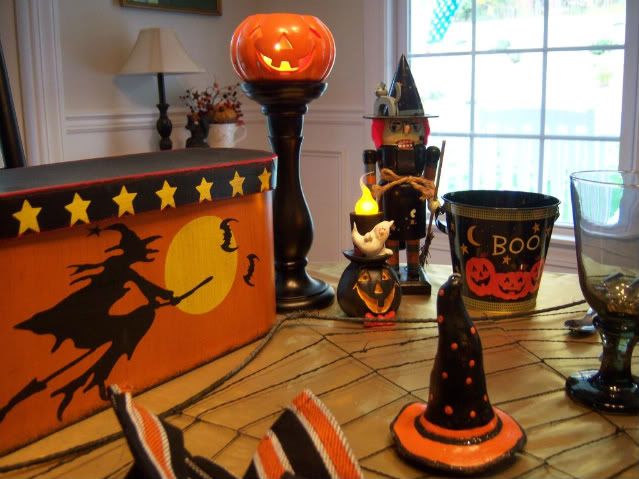 The cat was from AC Moore on clearance $3 - and the Witch Bowl is Dept 56 and was a gift from my friend's Daughter.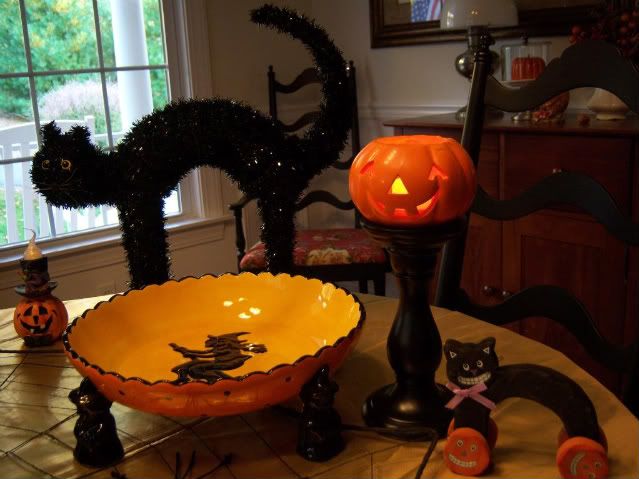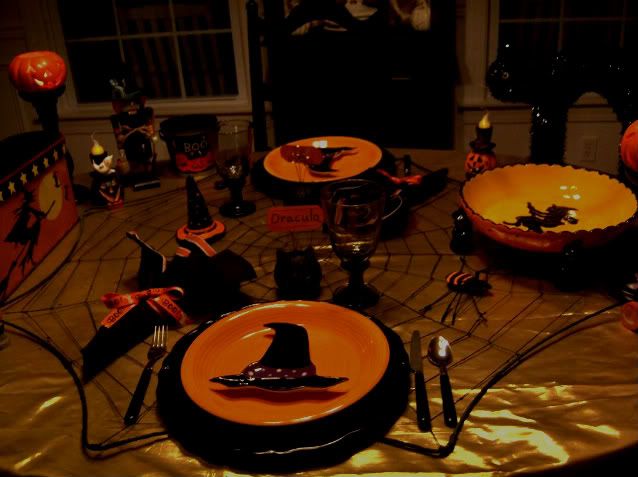 Hope you enjoyed 'Waiting For The Witch'...
jane