Fall - #2
AS you can see, I'm moving through the house with my pictures..
Kitchen counter...The Black Iron Stand was GW - $6 and the plate also GW - $1.
I had trouble with my camera setting on this picture..color is too off..but you get the idea...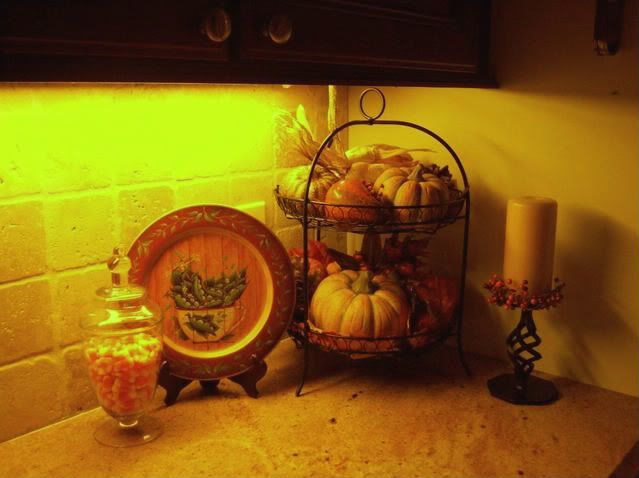 Little corner display in Breakfast area...
The cash register is real old. We've had it for years..
There was an old cash tape in it with mostly 5 and 10 cents sales!
Kitchen Table CP
On Top of Cabinet in KItchen...The Birdhouse Pitcher was from a Thrift Shop - $3
Small White Hutch in Kitchen area...
Jeanne...here's your Squirrel's brother!
I have a few more to post and that will do it...
Once again - Thanks for looking -
jane