Help with non-geometic tile layout please
It's getting to be close to MBR finishing time and I have a floor tile question:
We're using pebble tile from Stratastone for the floor. My design idea is to have white unglazed pebbles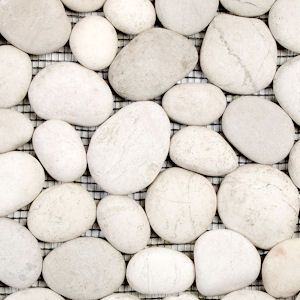 with a 'meandering river' of green/blue glazed pebbles through the center of the floor.
Trying to figure out the best way to layout a non-geometric type of pattern like this? And then, how do I transfer that to the underlayment so it can be seen by the tile installer as there will be a mesh heat mat on top of the underlayment. Can I use a black sharpee marker or is there something else? Thanks
Also, does one need to seal the unglazed pebbles as with regular tile?