Some Halloween purchases
luvstocraft
September 17, 2010
When Lynn shared her finds from Dollar General, I recognized some of them as the same things I had just bought at DT that day. I pulled them out this morning and snapped their picture to share with all of you.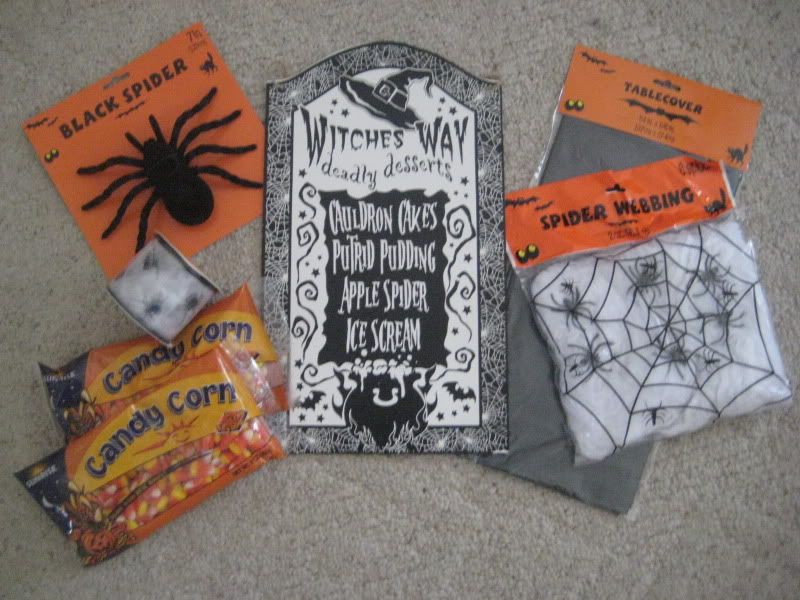 I figured you would want to see a closeup of this piece. I thought it was neat--perfect for a "witchy" black/white tablescape.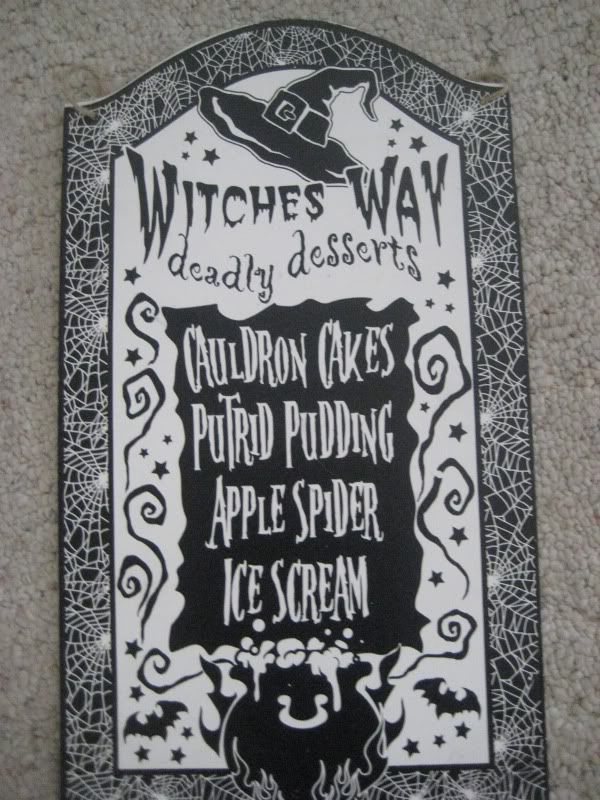 Then here are my finds from a quick TS stop made while out with a friend the other day. Also found a couple items to use as part of a Halloween costume for little GD that are not in the pic. The cauldron and four little ones were $1.49. I'll probably do some lettering on the big one and put some florals and the witch silhouette in it. Little ghost and cat items were under $1 and the little witch hat was only 78 cents.
Now someone tell me why on earth I am buying more stuff when my little storage area is already stuffed!!!!
Luvs