cracked new slide in induction glass top
Its the ge slide in induction range. Yes it was cracked before first use lol..... A cabinet was dropped on accident , I'll take 50-50 blame with my dad (not really)
Anyway we are new to these glass tops, I may leave the crack for a while since I feel like something else can happen at any time (drop a pan or lid, cause a scratch).
Saw the glass was round $400 not sure about install cost. Anyone live with a crack? Pic is below upper right corner I put some electric tape on it.
BTW range works .... Love it so far although the glass top makes me nervous.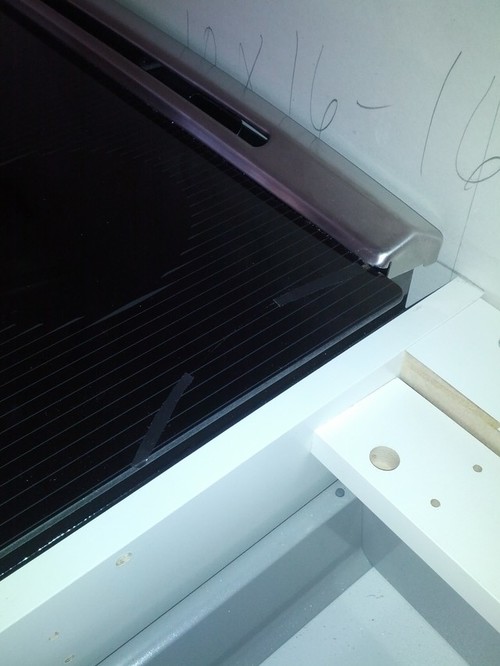 This post was edited by sanva106 on Thu, May 23, 13 at 18:49