please vote on how to tile this wall -
michoumonster
June 29, 2012
Hi all, i had posted earlier about how to tile my jack and jill bathroom. I am still on the fence on where to end the tiling. Please help by voting, or giving me some other suggestions! thank you!!
Option 1: end the tile at the door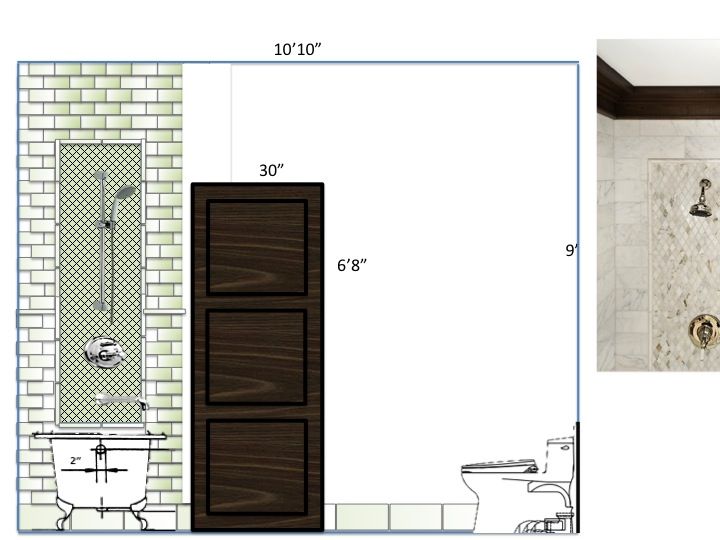 Option 2: extend the tile to create wainscoting -- is it too much tile?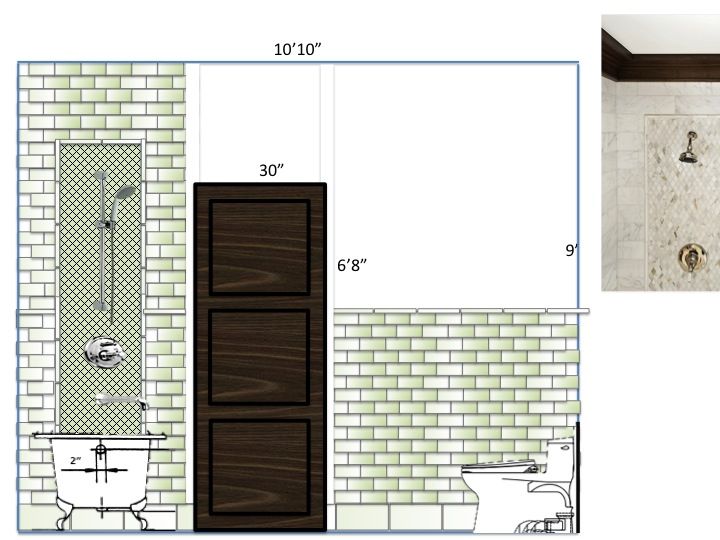 Here is a link that might be useful: previous thread seeking tiling help