Between Summer & Fall Tablescape!
yachter123
September 2, 2010
After dismantling my summer tablescape (finally) I wasn't ready for fall, so this is what I came up with. I usually do my roosters at this time, but have been slowly collecting for this one at garage sales. Still need more chef things but this is what I have so far.
Thought I'd get these uploaded & posted before I get busy again & not have time, so here goes!
Everything you see, (except the cloches) is from garage sales.
The placemats were brand new with tags, ten cents each, the napkins, new with Home Goods tags on them, 6 for $1.00, the fake bread not sure, bought long time ago, the grapes .25 each, the chef was $3.00 and the chef tile pictures were $2.00 each. The wine candle on the counter was new & $1.00. The fake cheese was .50 & new also.
The little chef guy on the counter is from a set of three, I paid $10 for all 3 at a garage sale, but didn't see where I would fit the other two in, so they are on my bakers rack in the corner!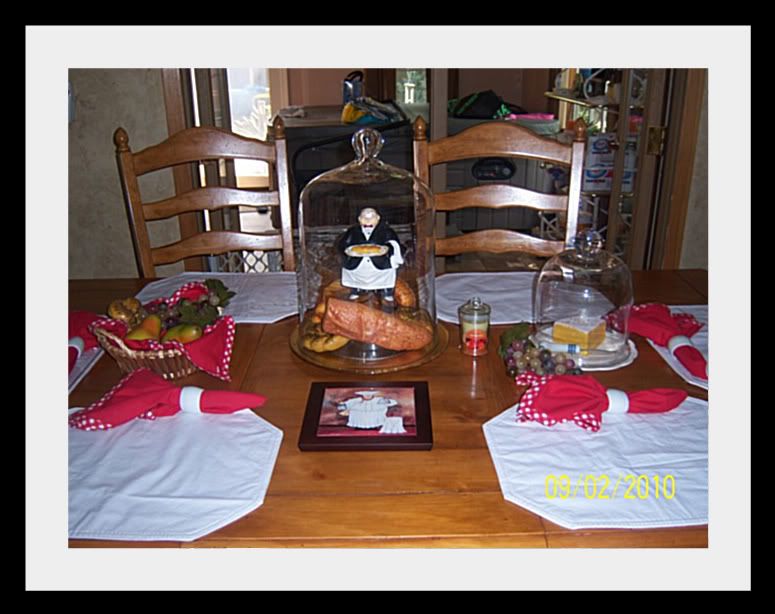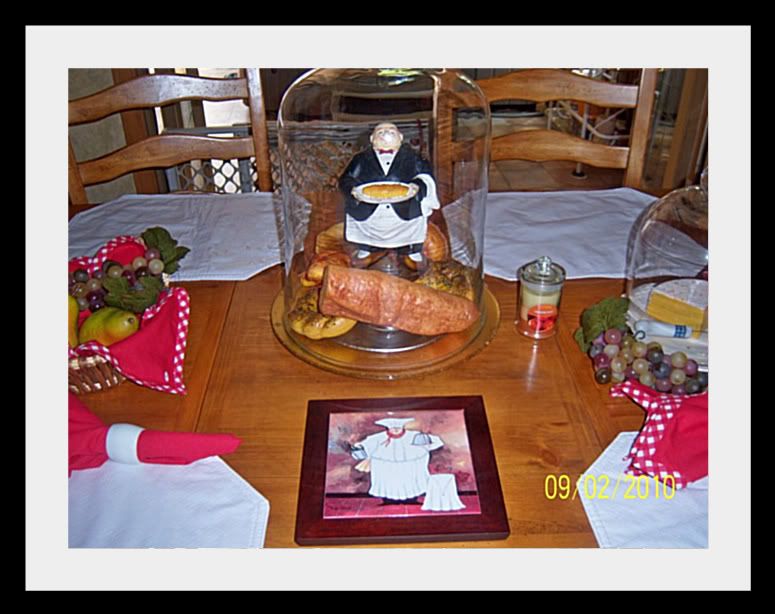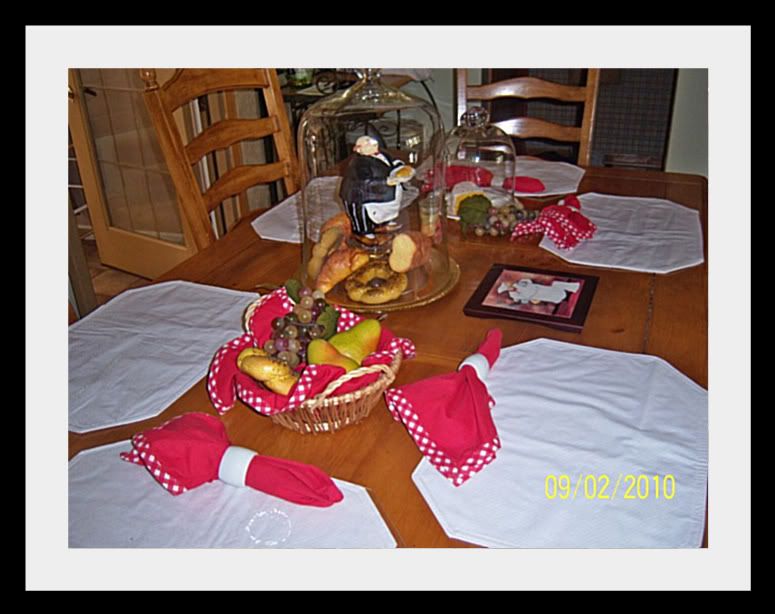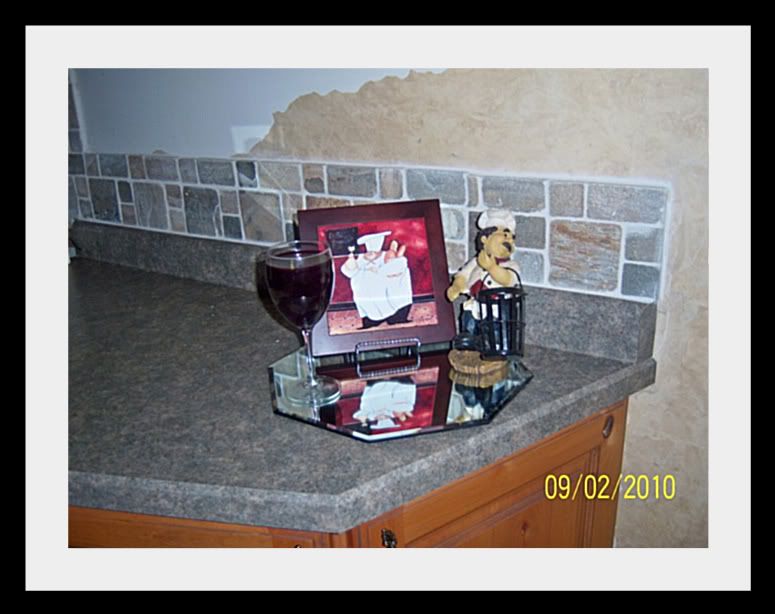 And I even found my little chicken chef to decorate the empty corner left of my sink area.