pop-up drain in a 2-faucet, 1-drain sink
hi all,
we're planning on installing a duravit vero trough sink on a small 48" double vanity. this is a wide trough sink - 39-3/8", to be exact, with two faucets and a single drain in the center.
will a typical pop-up drain that comes with a faucet work in this situation since the drain is not directly below the faucet? i'm posting a picture of the sink. the faucet is the pfister kenzo.
thanks!!!
reva
thanks!!!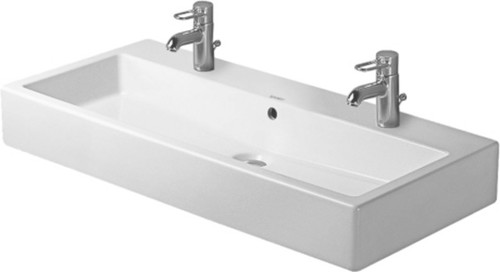 Here is a link that might be useful: pfister kenzo