if susan fixed her nxr oven ignitor u can 2 !
My NXR DRGB 3001 oven wouldn't work...the glow bar wouldn't glow but..... I EASILY FIXED IT MYSELF!
What I did ....
First thing is I looked on YOUTUBE. There are two videos on there you should check out to diagnose the problem... it's either the IGNITOR or the SAFETY VALVE.
http://www.youtube.com/watch?v=I7kVsp4GduM
http://www.youtube.com/watch?v=-RZtxSvOe-U
These videos will help you figure out the problem. Remember UNPLUG your oven before you test it!!!!
Remove the racks etc. from inside of your oven & remove the front bottom panel with a phillips head screwdriver.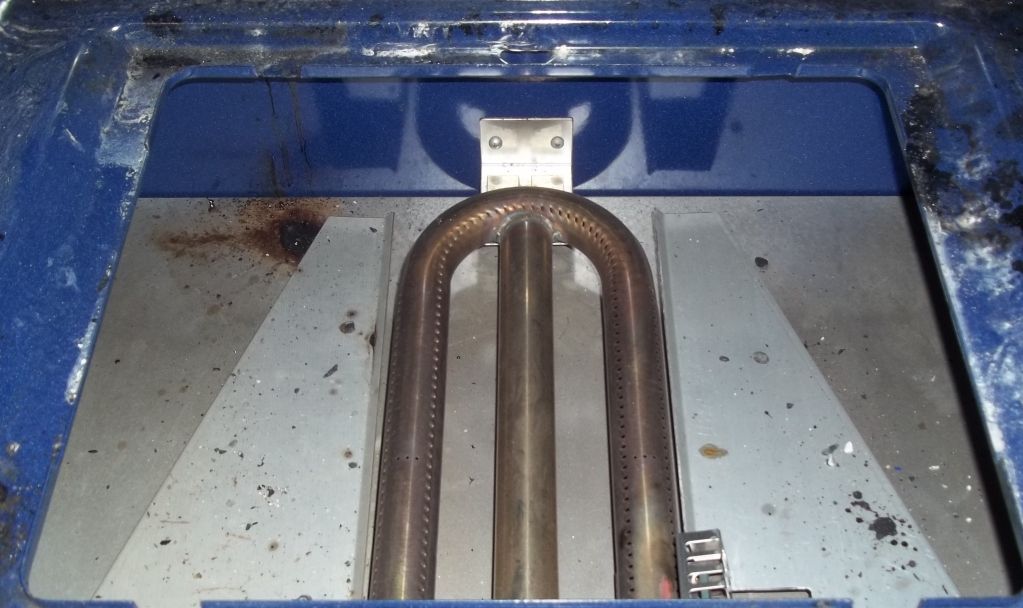 THE NEXT FEW STEPS where I diagnose the problem I forgot to photograph.... but you use your ohms meter. First set it to zero.
Then, you can test your ignitor and then safety valves to see if they are working. ( forgot to photograph this part ) We did not remove the ignitor or the safety valve to do this... but after the repair was finished here is a photo of my Dad showing that yes,the problem was the ignitor. No resistance.
NOTE: do not remove any part or CUT any wires until you know what's broken!
Here is a photo of the new IGNITOR from Dvorsons (NXR /ADCO didn't have them). 2 CERAMIC wire nuts came with this part. You'll need them to attach the new and old wire leads.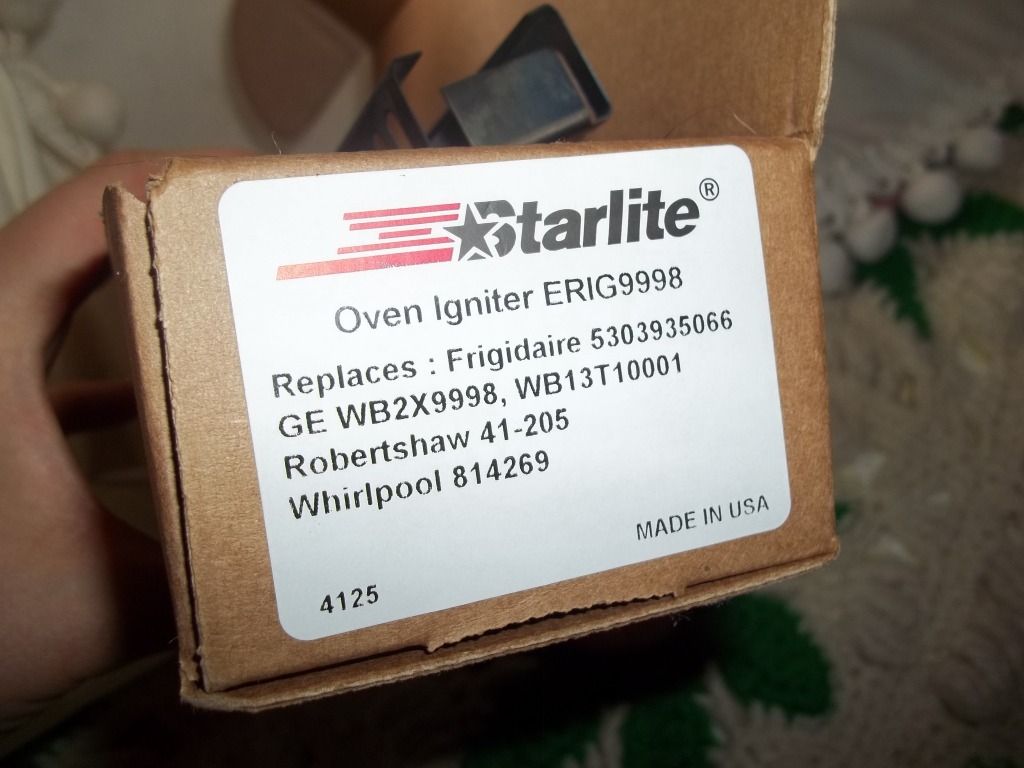 Here I cut off some of the wire insulation and twist the wires CLOCKWISE and attach the CERAMIC wire nuts making sure none of the wire is exposed.
Of course the new ignitor is attached inside the oven and those wires threaded through the ceramic component to the outside here (forgot to photograph that step).
Put the front cover back on and plug in your oven and test the oven to see if it ignites .
This job took me less than an hour and saved me hundreds. Since I was past warranty...It would've cost me $95 for the repairman to just diagnosis it. It only cost me $55 for the part and $16 to ship the item from CA to Maryland.
I happily accept any criticism or tips you may add to this tutorial. I'm just posting this to help other ladies like myself (and even gentlemen) to save a few bucks.
Susan in Maryland