Labor Day in MA-Bye Summer Hello Fall! pic
bonnieann925
September 4, 2011
It's been ages since I've been here. Lots has happened in my life--Dad's on Hospice and I've been busy with him, plus work has been all-consuming....fun but busy!
Anyway, it's Labor Day in Beantown. Yesterday we went to Jerry Remy's Seaport Restaurant with our daughter and her boyfriend. Today I'm cooking (which doesn't happen much these days....)
Dinner will be boiled lobster and steamed green beans (me) and sole with steamed green beans for DH (he's a chicken!)
Wishing you all a wonderful holiday weekend, one that's free from labor!
Here's our table, with dried hydrangeas from the garden-very simple: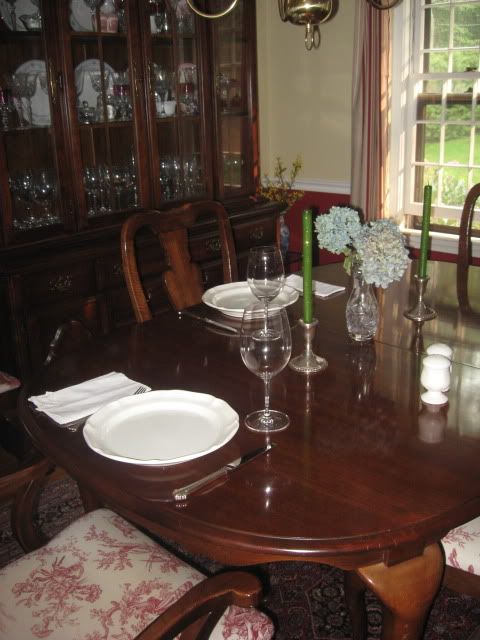 Here's the lobsta!