JandJ Bathroom sink is open to the bedroom.
These are pictures from a model home for the house that we want to build.
This is a secondary Jack and Jill Bathroom, where the sink is open to one of the bedrooms. Kinda weird for me. So I want to change this.
The other bedroom is not attached to the bathroom but is across a hallway.
What do I do?
1. Wall up the access to the bathroom from this bedroom and cap off the water outlet. That way there is no sink here. So the only way to access the shared bathroom will be to actually exit the bedroom ...which is no big deal imo.
2. Have a decorative vanity that looks like furniture and a nice framed mirror so that this looks less like someone forgot to put a door there?
3. Any other suggestions?
I don't really want to put a wall and door here.
Thank you so much for your input.
Anu
Pic 1: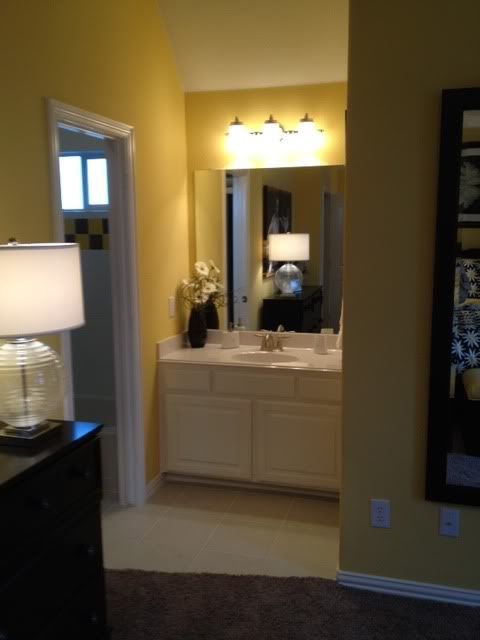 Pic 2: