Here's my painted witch
luvstocraft
September 30, 2010
Finally got my little witch finished up. Took her outside to get her picture but with mostly roses and greenery, it doesn't look much like Halloween!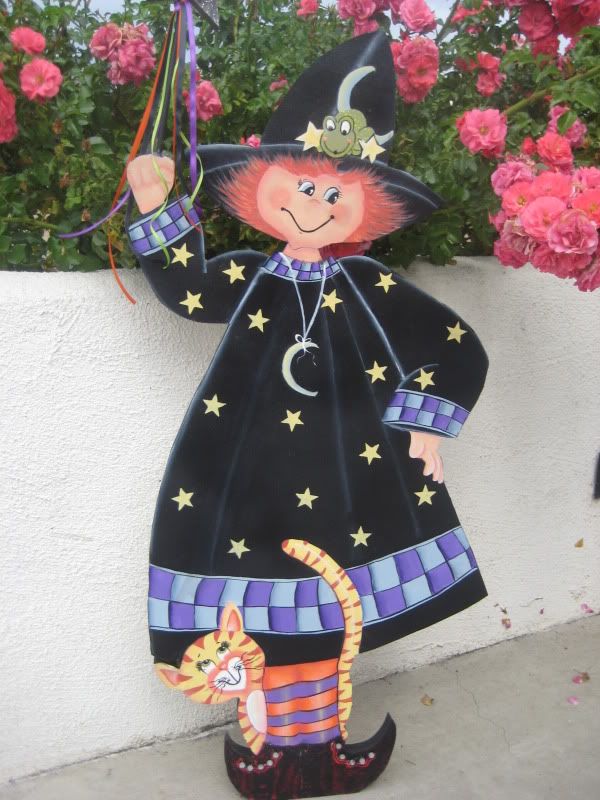 So I took her over to my neighbors house which is more of a peach color. That made a better background. LOL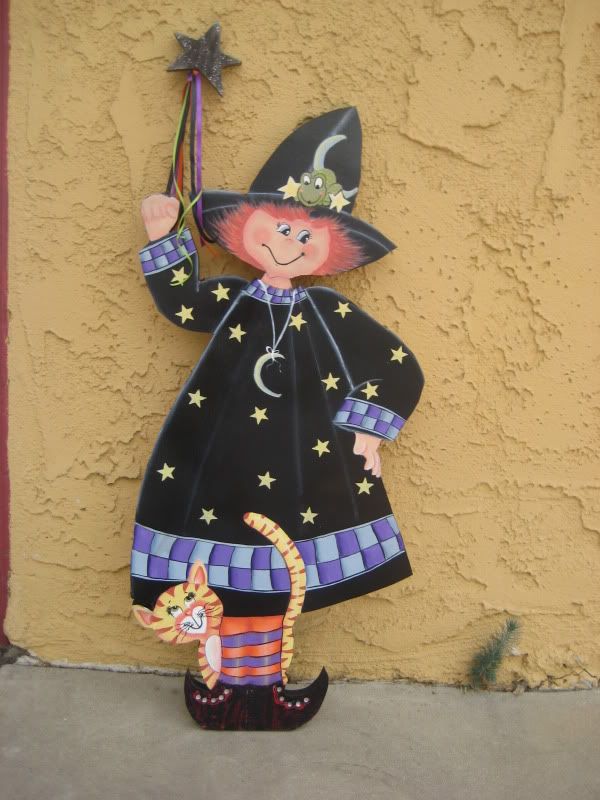 I'll get some cornstalks and pumpkins to put with her and then put her by my front door for Halloween. More pics to come later.
Luvs