Looking for an unfinished wood medicine cabinet with no mirror
Hi,
Our vanity comes with matching mirrors, but I would like a little bit more storage in the bathroom. So I am looking for recommendations on where to find an unfinished recessed wood door cabinet that I can put on wall next to vanity.
The idea is to paint it to match the wall color or the vanity color.
I am attaching our vanity. And linking below an example of a cabinet.
Another idea is to get ride of these mirrors and just put frameless mirror cabinets, but I like how these mirrors match the shaker style.
Suggestions, ideas?
Thanks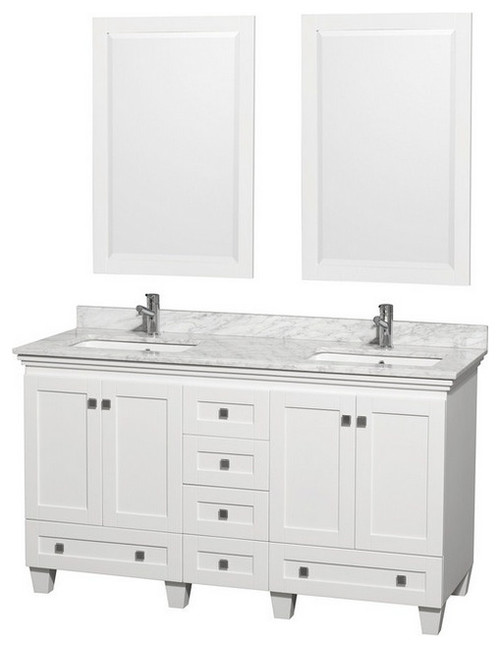 Here is a link that might be useful: Example