We've stormed the castle [bathroom]!
westleyandbuttercup
May 19, 2013
We moved into our newly constructed home a little over a month ago. Things aren't quite complete--we don't have sidewalks and the house isn't even painted yet--but here's a peek at my master bath.
We love, love, love our shower...except for the grout on the wall tile. We went with a greige when we should have gone with a grey. I plan to attempt to remedy that this summer with a grout colorant.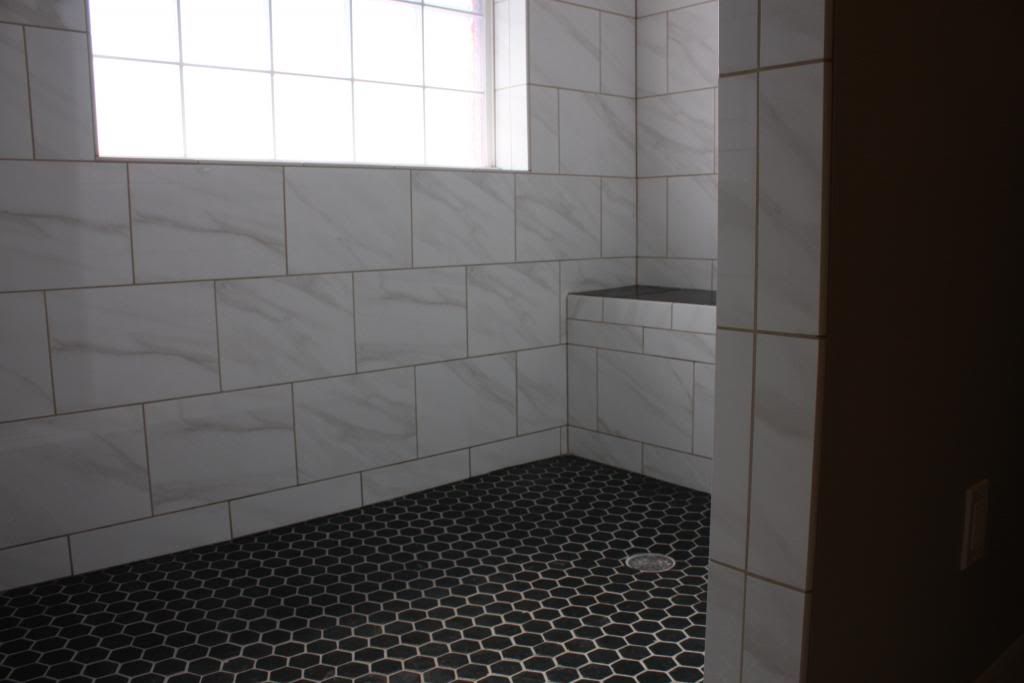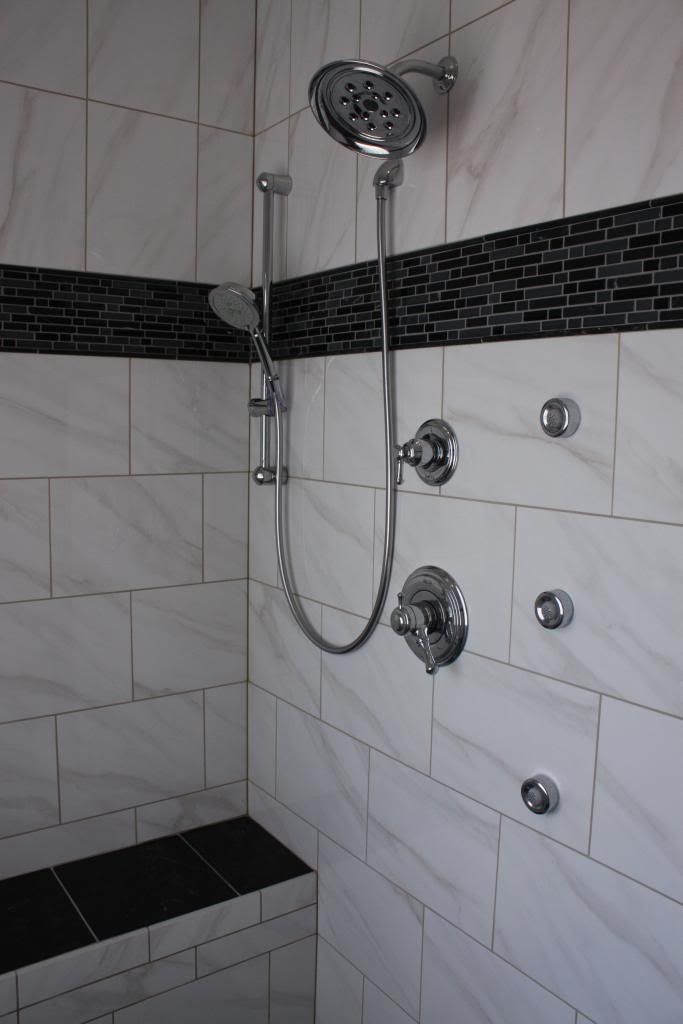 Here's the view from the shower doorway. We were able to switch to a grey grout for the floor.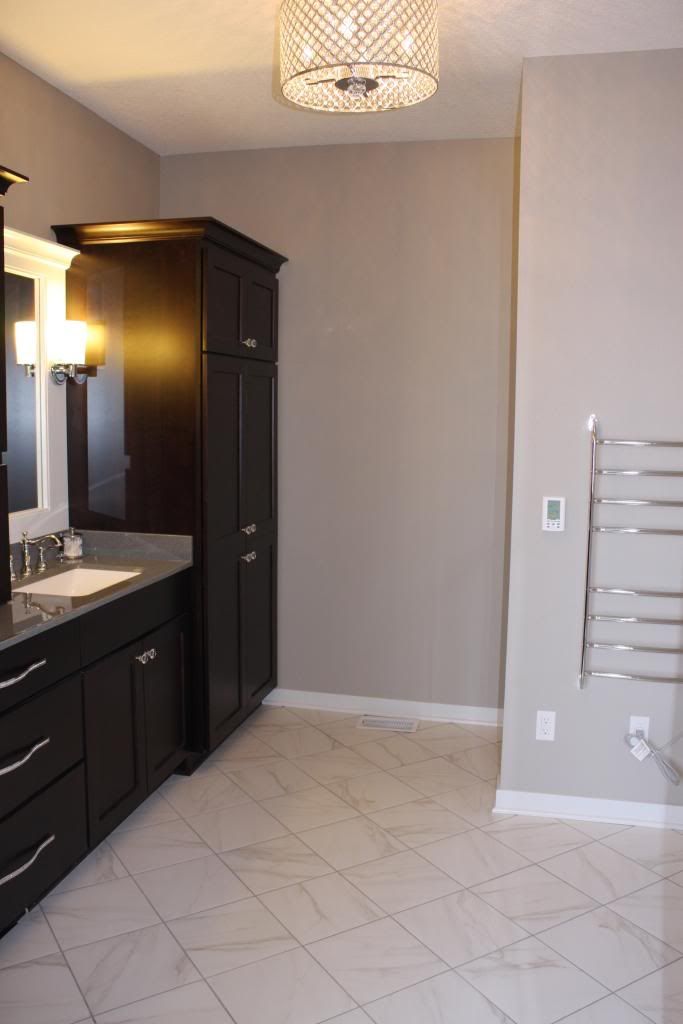 Here's a more complete view of the vanity area. The tower between the sinks has a lift-up door that hides our electric toothbrush, hairdryer and such. The cupboard at the end of the vanity run has two hampers and tons of shelving space.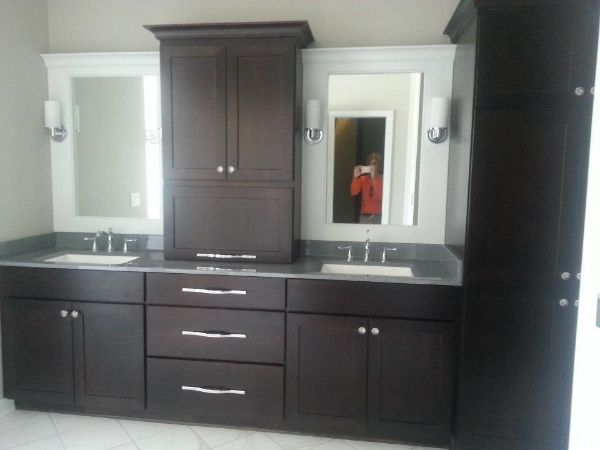 This isn't a true reveal as I haven't compiled details for everything, but here are a few:
Shower wall and bathroom floor tile are both Mirasol glazed porcelain by American Olean. 10"x14" on the wall and 12"x12" on the floor.
Shower floor is Noir Hex 2"x2". Accent band is Silver Thorn with Glass Stria. Bench seat is Noir Honed 12"x12". All from The Tile Shop.
Wall color is Benjamin Moore Thunder.
Handles on the drawers are from the SkyeVale Collection and octagonal knobs are from the Fire Collection, both from Schaub and Company.