Finished remodel pics! Need suggestions for finishing touches.
First post in Bathrooms, I've been hanging out in Kitchens as that is my next project. But I thought people here would like to see how our bathroom came out, since I found a lot of helpful information here as a lurker. This was a little rushed as I wanted our newly cracked tub OUT and the contractor had some time almost immediately, but I'm happy with it. Thanks for all the great info, this is such a fantastic community!
Still need to paint the door before installing the new knobs and put up some art. My question is what should I do with all the wall space near the ceiling? There's a lot of room up there now, not sure if I should ignore it or if there is something useful I can use it for.
Before: (that is flat hunter green paint, not blue)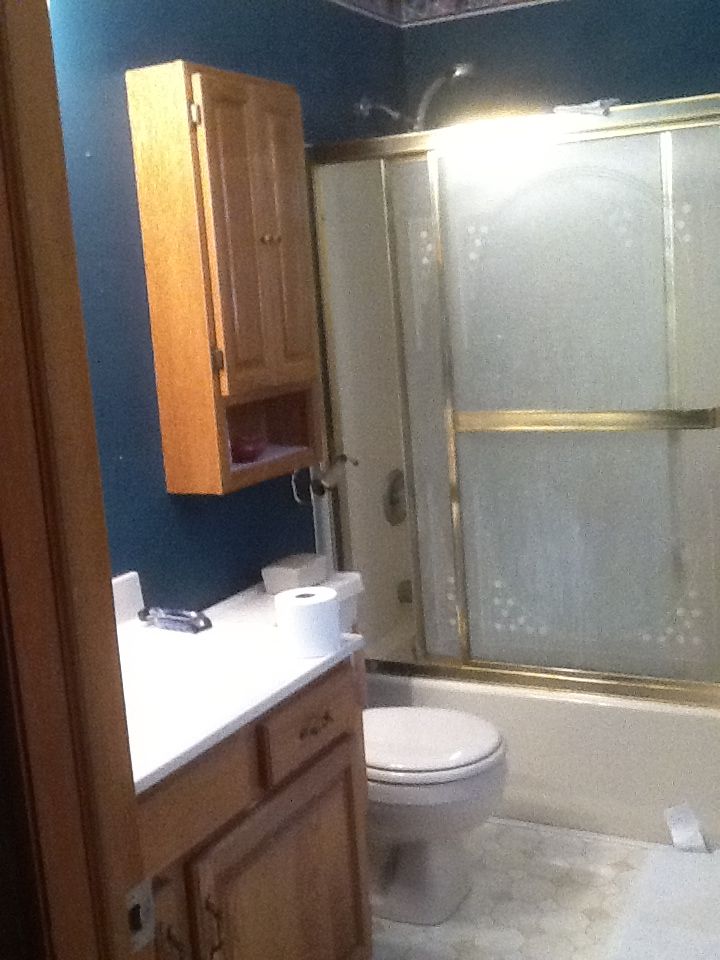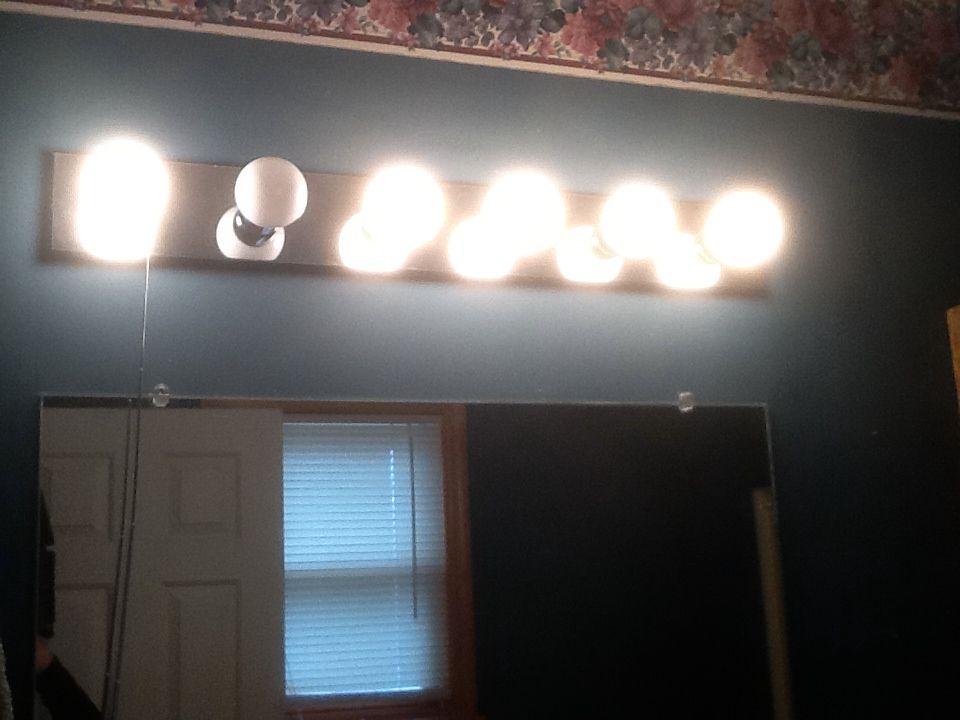 And after! Yay!