Help me design a bathroom around this vanity! Stuck on tile/motif
Hi all -
I would really LOVE some help! I know this vanity is not everyone's cup of tea, but I would so LOVE some help on what you might do if you had free creativity to build a master bath around it!
This vanity is been purchased for a year, but it sits and sits because I really don't know what to do with the rest of the bath.
What tile? A travertine look tile (either stone or a good porcelain)? Or is there a way to make classic white subway tiles with some fancy accents work? Glass tile accents to match the glass top in the vanity? What tile pattern? (OMG, don't get me started on all of the choices there!) What wall color? What about the shower tile? SO LOST! There are just entirely too many choices. We have a stall shower and a soaking tub. The tub will be a standard jetted tub in white. It's not a huge bathroom, if that matters - about 11' by 8'. Here is the vanity: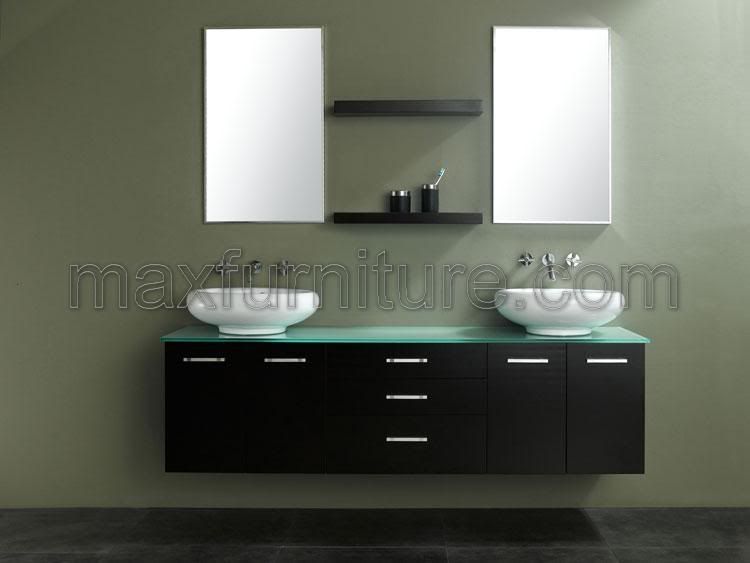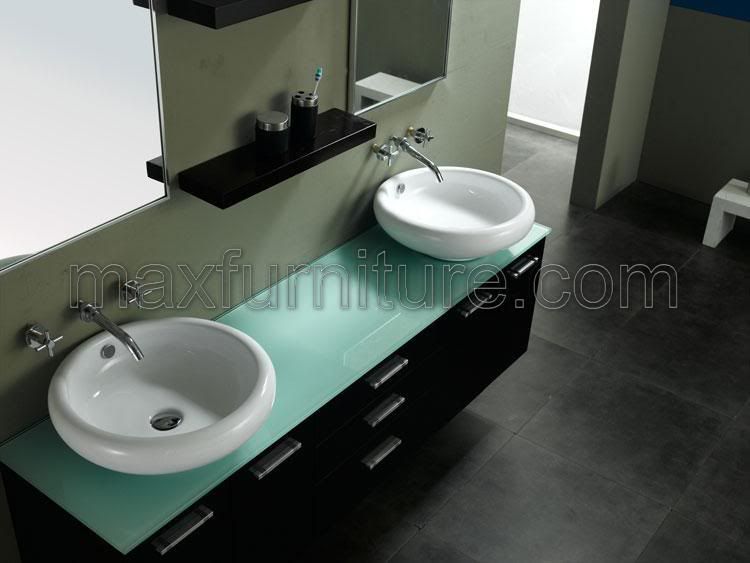 I have searched high and low to find inspiration pictures of a bath with black cabinetry, but I can't find many. I choose a pretty contemporary vanity, but I would consider my style more 'classic contemporary' - I love the clean lines, but I like to balance with more classic touches. I can't do the full contemporary thing.
My main concerns:
- I want it to be brighter versus darker (the tile in the pic looks like slate - that won't work.)
- I want to make sure it doesn't look too manly (this probably goes with the comment above.)
- I want to make sure we aren't hurting resale value too much. I think if this one piece is modern, and the rest is more classic, we will be fine. (Hopefully!)
ANY advice would be fantastic. I am due in September with our 4th, and it's my goal the have the bath done by then so I can enjoy my homebirth in there!
Thanks!
Laura