Inspiration Master Bath Photo
What is the height of the cabinet stone base and sink top?
What material is the stone on the cabinets and on the floor?
Any other information that you can figure out from the photo would be appreciated as well. Size of sinks, cabinets, shower materials, etc.
Thanks for any answers!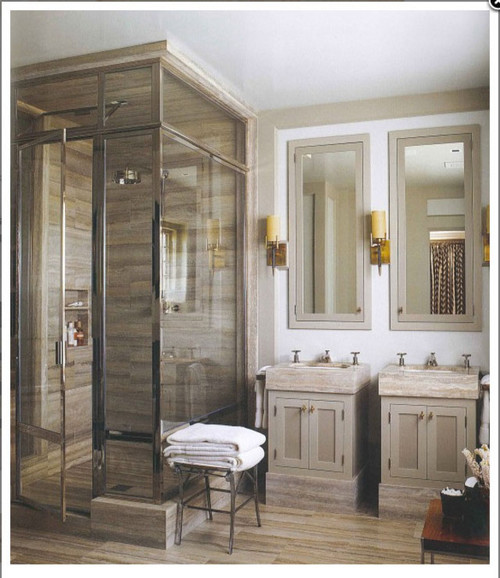 This post was edited by asharding on Tue, May 7, 13 at 20:27