Summer Tablescape!
yachter123
September 2, 2010
Hi all, I've been MIA for quite a while, well most of the summer. It's been a hectic summer, seemed there was something going on every weekend & I am finally getting around to posting my summer tablescape which I am about to dismantle today!
I had to leave room on the table to set up a buffet in July, so didn't do too much on the table.
Plates, napkins & lemon tree from Home Goods, placemats from Tuesday Morning & other things I already had.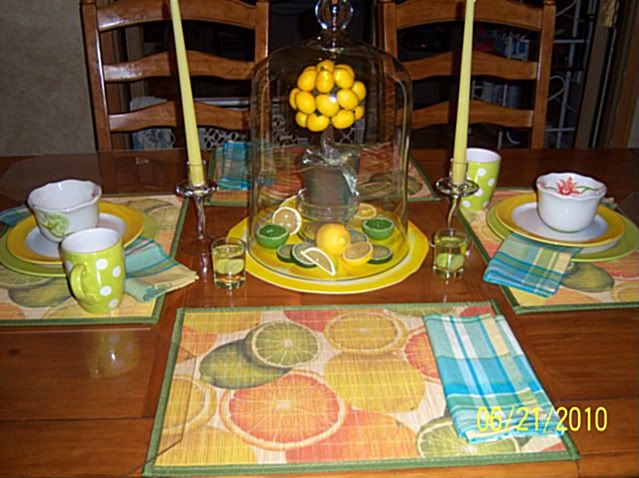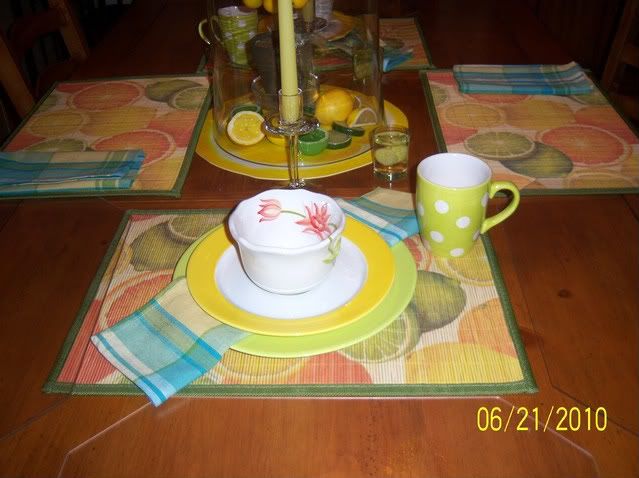 Tray was decorated with mostly garage sale finds, except for the palm tree, it is sound activated & plays Beach Boy songs and lights up. The tray was placed on a table on my new front deck for the after concert buffet.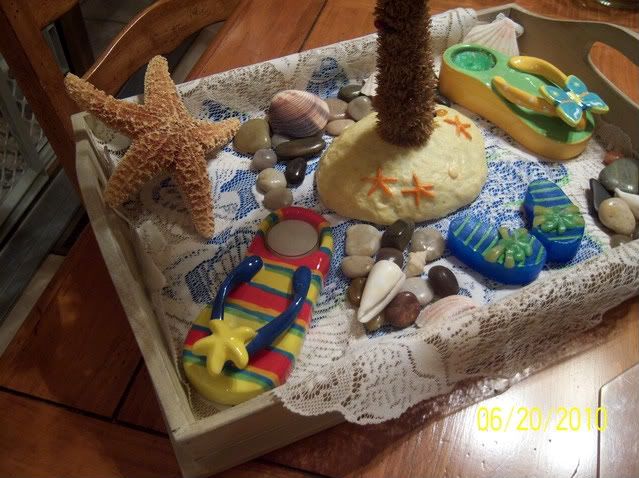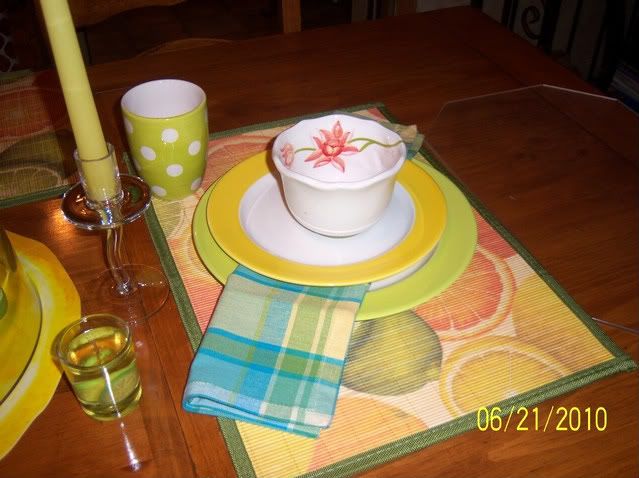 And what I put on the end of my kitchen counter