My New 'Goodies' From Today's Sale #1 (pic heavy)
slinkey
September 19, 2010
Arrived at the Sale Today before 10am...and the place was filling up fast...
As you can see, I'm ready for action..
This is the only picture I could take
while I was there. I really couldn't stop while I was in a 'shopping frenzy'.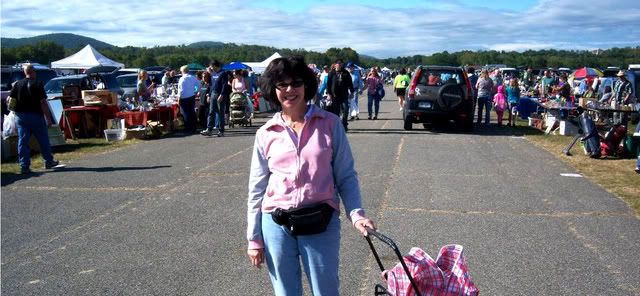 Things were selling very fast, and besides, I left DH 'in the dust' and we kept in touch by phone! He ran into an old friend who was selling there, and I ran into my DSIL!
I did take pictures of the my goodies, once I got home..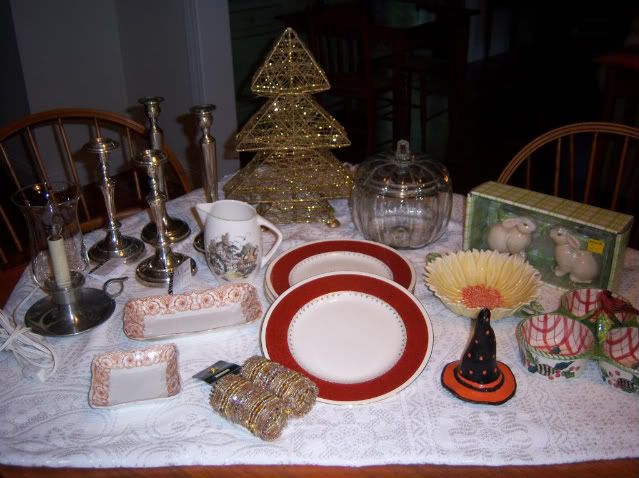 These china plates - are really beautifully detailed. They are trimmed in 18k gold.. 4/ $2. >
The beaded napkin rings (new in package) 4/ $1.50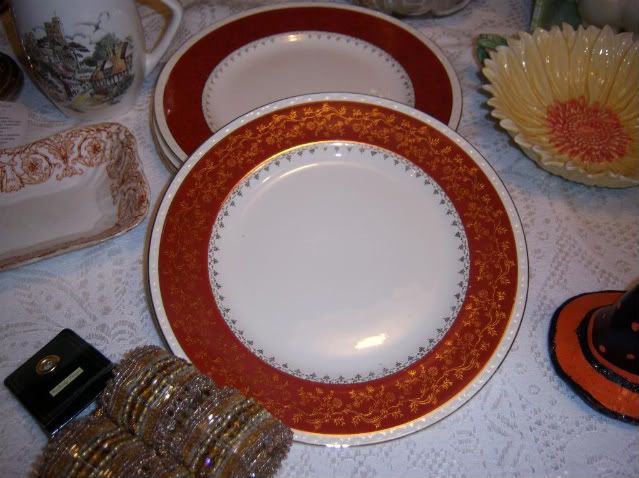 The Christmas Dish...is Tracy Porter - $2...
The Bunny Candleholders - NIB - (match my Cracker Barrel set) $2...
The Sunflower Bowl - also nicely detailed and has two handles - $1
The Witch Hat - $.50
These are Staffordshire 2/$1... I'm still kicking myself
for not buying the dinner plates for $1 ea.
Believe it or not, I was starting to feel 'overwhelmed' at that point.
The Large Wired Glitter Tree - $1. The Large Glass Pumpkin Bowl - $1. The Pitcher has a lovely scene on it also Staffordshire...believe it or not $.50 !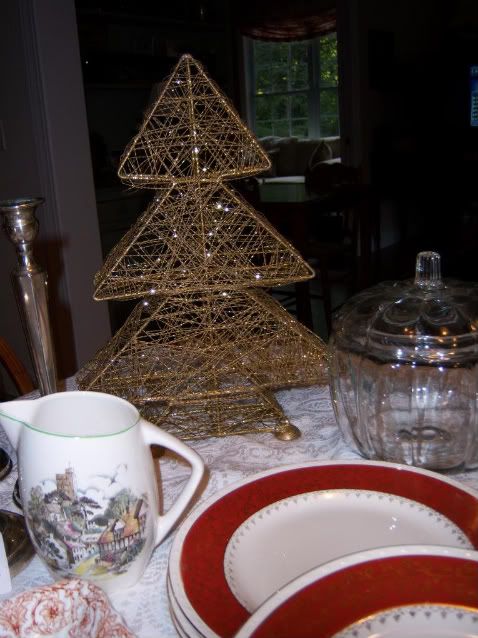 The Pewter Hurricane Lamp was $.25...
YES you read that right $.25 !!
The Silver Candlesticks w/tags...were $1 ea...and the silver ones to the right of them were $3 for both.
In the next post which will be shorter than this one...
Is The BEST yet!!
jane