Small bath rebuilt after tree landed in it
The tree that smashed our house last year took care of the demo on our downstairs bathroom. It looked like this: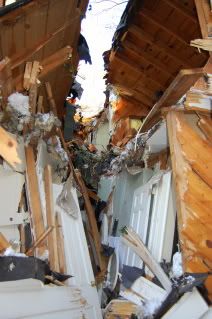 Believe it or not, the sink survived. So we used it-- and the upstairs medicine cabinet, which also survived-- and went for a simple, retro-styled redo.
We're still working on a few details, like re-hanging the vintage stained glass window-- which, believe it or not, also survived.