My 'Jeanne Tree' !
slinkey
September 17, 2013
Hi everyone...don't fall down! I know I haven't posted
any pics in a LONG time ever since my house went up for sale....
but wanted to share this with you.
Ever since Jeanne shared her Vine Tree with us yrs ago..
and whenever she would show it here...I'd get pangs!! LOL
I just had to have one...sooo I decided to gather up the vines around my property and make myself one. Started to do that about a yr ago, but got sick and never went back to it. Well I figured I'd better gather up those vines around here while I still can!
Also, this was a great therapy project, for many reasons..
Now mind you...my tree is as crude as crude can get...lol
but I'm happy, and it makes me smile b/c of Jeanne!
I previewed it on FB while I was working on it and Karen
called it the 'Jeanne Tree' So Jeanne...you started it all GF!
Please forgive the size of the pictures. Photobucket has
changed so many settings since I last used it and I don't know what size to resize...I anyone can tell me...I'd appreciate it!.
The rusted tin garland was from Factory Direct Crafts..great stuff and prices
I got the little apple garland for .50 at the Ultimate Yard Sale that I go to every yr in Stormville, NY.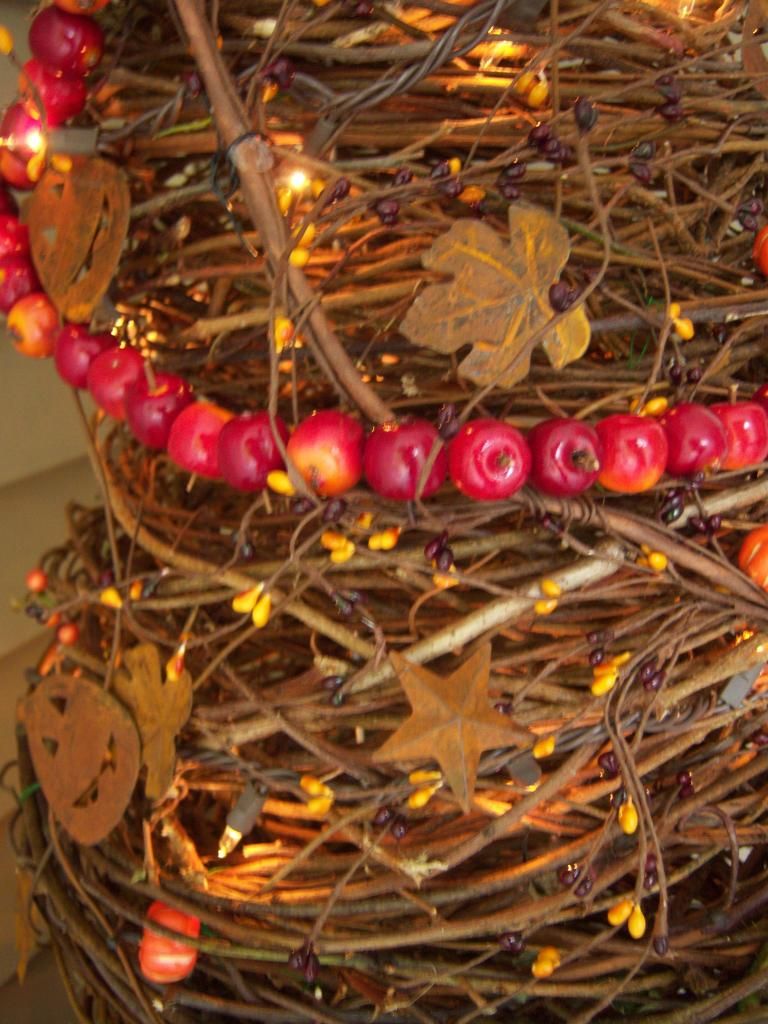 Night Shot...
Hope you enjoyed what I did...
Thank you for looking...
jane