My Master Bath remodel
We are about half-way through having our master bath and closets remodeled. The goal was to remove all the old tile, cabinets, wallpaper, hardware and lighting. In addition we are expanding one of the master closets by removing the hot water heater that was there. That meant we had everything torn out. Here are some of the photos so far.
Before: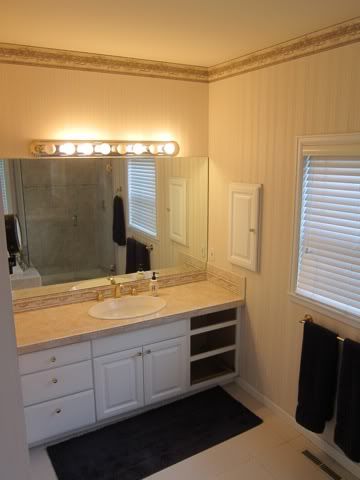 The two closets were outside, off of a hallway. We removed a wall so that hallway became part of the bathroom and now the closets are accessed from the bathroom.
Here are pictures of it being torn apart: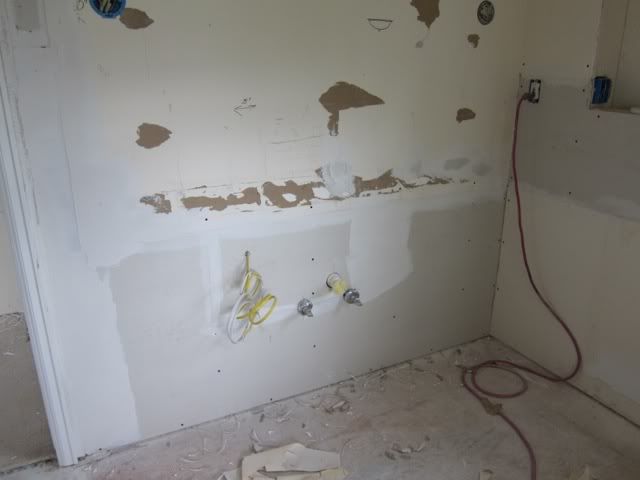 And being built back: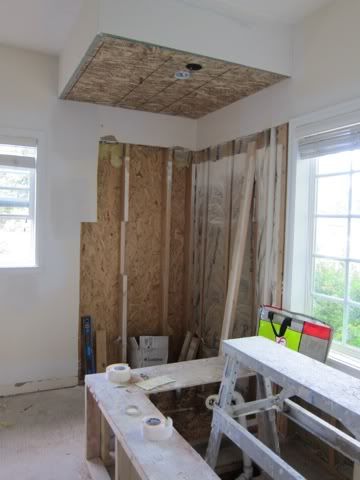 We added an electrical outlet for the medicine cabinet: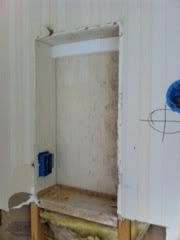 And a space for laundry pull-outs in the bottom half of a closet that was/is accessed from the WC.