Jeanne...Watermelon Pics For You....
Jeanne...I read your Watermelon picture request.
I thought I'd post the pictures on a new thread so you wouldn't miss them..
I took several shots, so I hope they're helpful to your DH..If he makes you one..don't forget to post a pic for me..
Thanks,
Jane
Front View....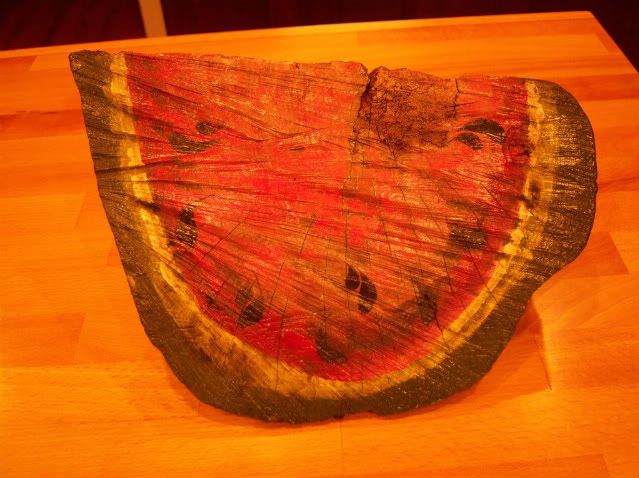 Angle Shot...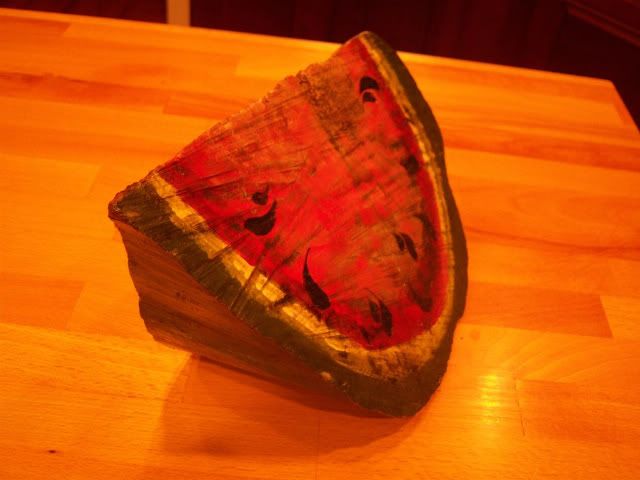 Face Down....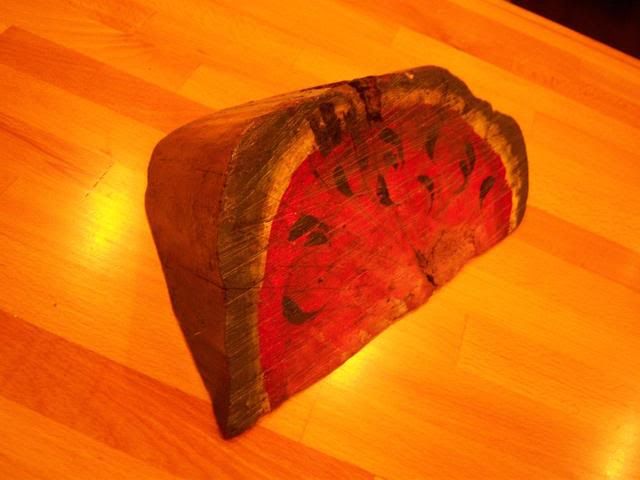 Back....
Lying Sideways....
DH is planning on making them in several sizes..
This one seems to be a big hit with anyone who sees it...like me...they like the simple rustic look to it.
Again, hope the pics are helpful.
jane