'Country Living' - Outdoor Porch Hutch...
'Outdoor Hutch' with Summer Theme to share before Summer is over!
I did this back in May and let's see, how many months did it take me to post??? lol
I LOVE sitting on the porch especially early in the morning w/coffee or in the early evening..I especially enjoy looking at my little goodies on display in this hutch.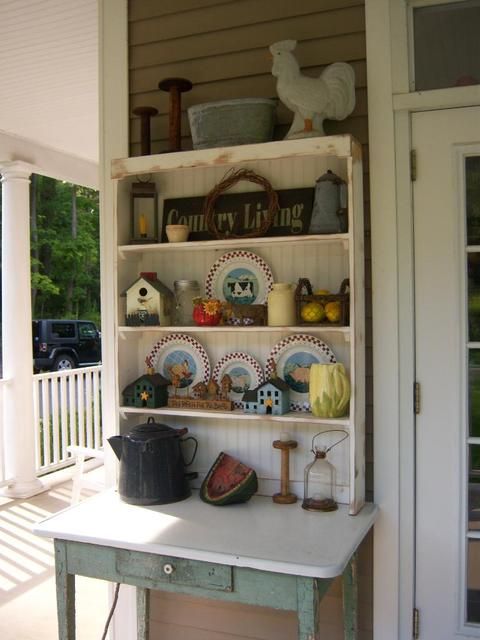 I added a few new things I got this Spring/Summer along with what I already had.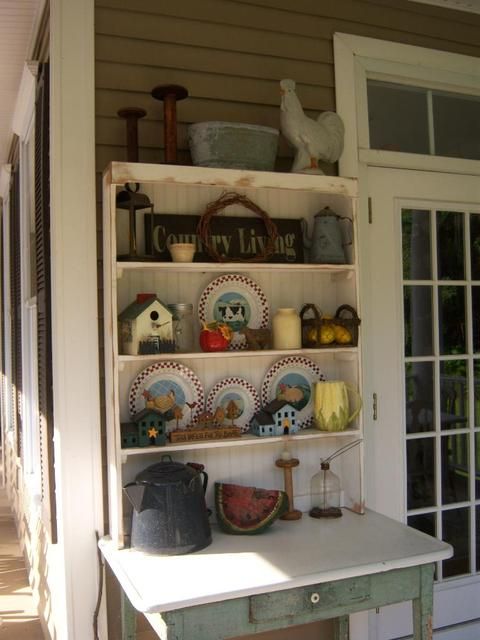 The Large Blue Campfire Pot - a great steal for $3...
Up on the left, I got the little bird house w/birdie sitting outside, for $3 -..along with the Corn cobb Pitcher for $1 at the Elephant's Trunk (Flea)..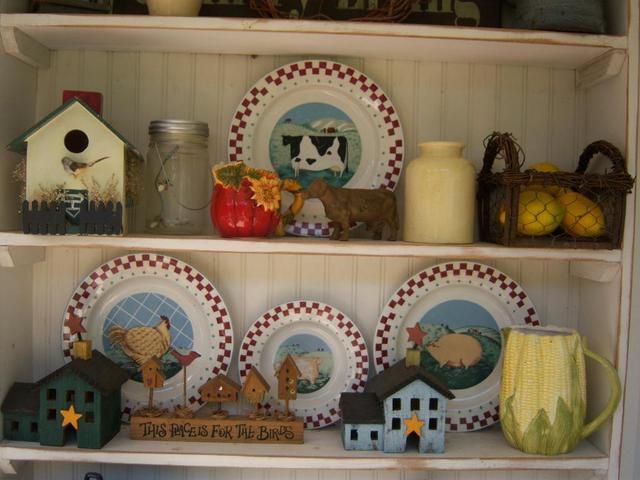 Speaking about a 'Steal'...I want to share with you the f Print I found at GW right before the Summer...it was half off for - $18. It's beautifully framed and fabric matted. All I had to do was clean the glass...tone down the gold leaf on the frame a bit...and hang it up!! I love the subject 'Goose Girl'...perfect for Sumer. Now I have a picture to hang for the different Seasons!
I'm getting my house ready to put on the market...DD & the DGkids moved this week and DH & I are feeling very sad.
We were going to move back to NY, but as the saying goes,
'You Can't Go Home Again'...not with the way the prices are still very high there. So we bought a piece of land
in the next town that WE LOVE and shop regularly. The great thing too is that it's Close to Everything!
I never adjusted to being 'out in the woods'...Once a City Girl - Always a City Girl!!
Anyway...I'll still be trying to keep up and hopefully do some seasonal decorating and posting. I don't expect this sale to be a quick one with the way the market is...but you never know.
Thanks again for looking...
jane