Adding Roosters to the 'Holiday Coop' !
I can't believe that I haven't posted anything since my foot surgery back in March. I wrote on someone's post that I felt like a lump for not doing anything.
Well after seeing Punk's and Nana's Rooster Tscapes and Decor, I thought I should post these pics before the Summer is completely over!
I decorated my little white hutch back in June with a Rooster Theme...seems I've started finding ones I couldn't resist.
Hope you don't mind me adding my Roosters to 'The Holiday Coop'!
Most of what you see is from GW - Estate Sales and Flea Mkts....
The Large Rooster Plates from HG last yr $2 ea... Barnyard Plates $1.00 ea, are from GW a couple of yrs ago. The Rooster Plates (I love them)... I got in May from GW $.50 ea along with several odds and ends Rooster pieces that started me on this theme.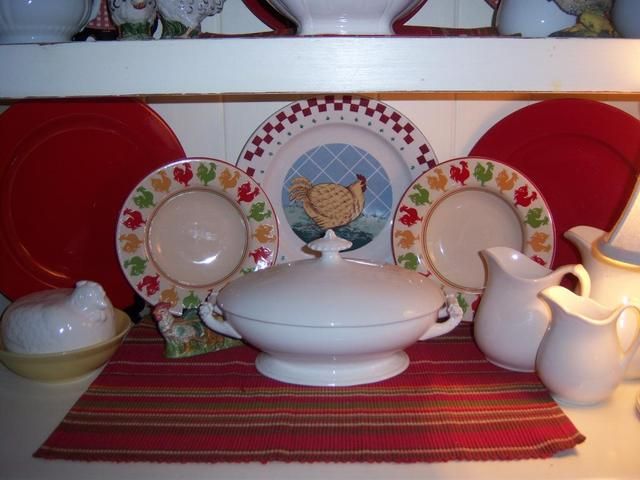 Rooster Tureen was a gift from a friend several yrs ago...
Lg Rooster $5 - Flea...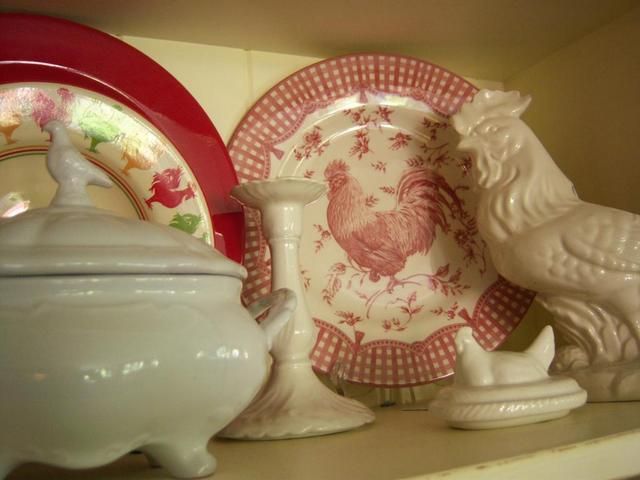 Lg White S&Ps...Cannon Falls $5..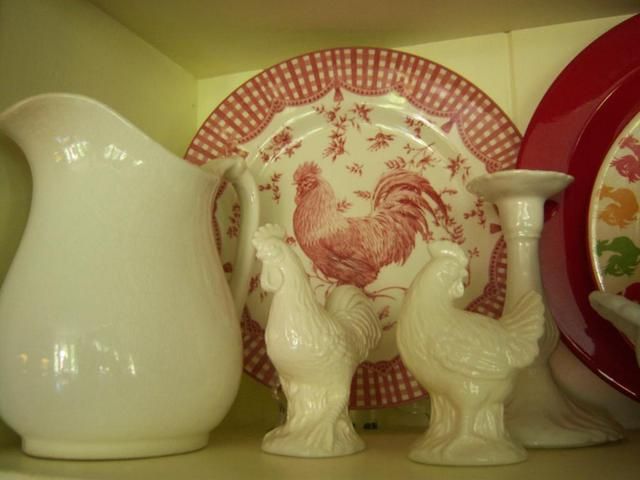 Punk...these are the S&Ps that I think 'we share!! lol
I got these at a Memorial Day Flea $5...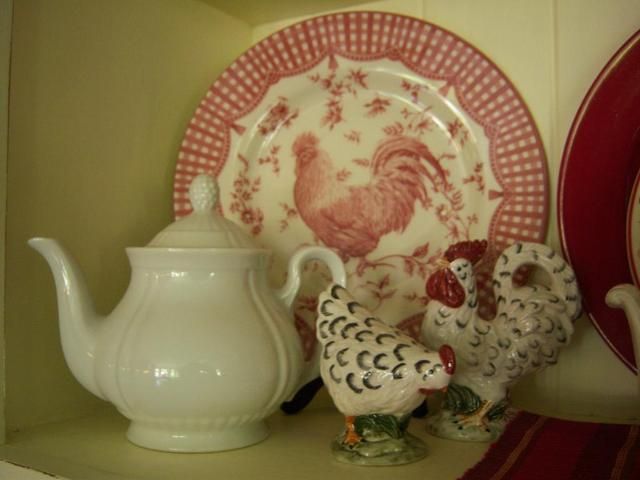 And this 'Little Family' I couldn't resist $3..same Flea
Found this 'Rooster Top' at GW $.50..I just placed it over a bowl..the colorful little Rooster is from TS.
There must have been something in the 'air' for several of us to go with Roosters this Summer...hope you didn't mind
me sharing mine.
TFL...
jane