Tiled shower window: how do we trim it out?
Hello! My DH has been slowly working on our master bathroom remodel for about a year now. He is practically finished with the shower, but the small window is stumping us. It was the only window in our small bathroom, so we chose to keep it, plus it faces south so is nice for my indoor plants.
Here is how he tiled around it: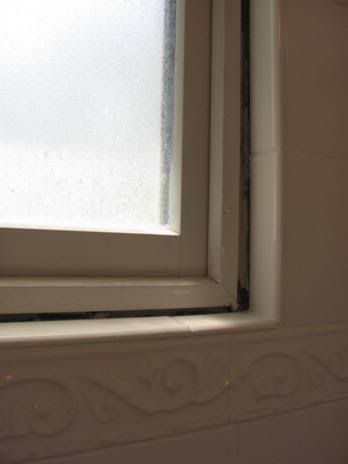 What do can we do about the gap between the tiles and (what I think is) the window frame? In the old shower, there were some vinyl strips that the window installation guys put up between the gap and the old FRP shower walls. Do we need to find new vinyl strips or is there a better option?
Thanks so much!!!
Melanie