Lunch and shopping on a hot day!
luvstocraft
August 26, 2010
OA and I decided it was time for us to get together again, so we met in old town Upland at Molly's Souper. It's an old house converted to a breakfast/lunch restaurant. Since our temps were over 100 today, we decided that we would pass on sitting outside this time--I think most everyone else made the same decision!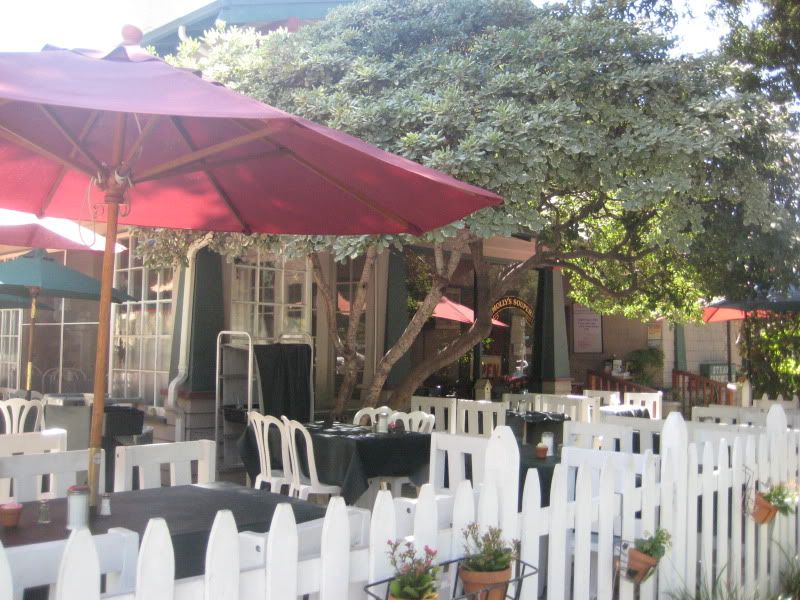 I knew all of you would want to see us having fun, so we asked the sweet little waitress to snap a couple pics of us with the "treasures" we shared with each other. I gave OA a few of my little Cricut creations, and she gave me this wonderful sturdy metal "something"--and I'm supposed to figure out what it's used for! Any ideas ladies? LOL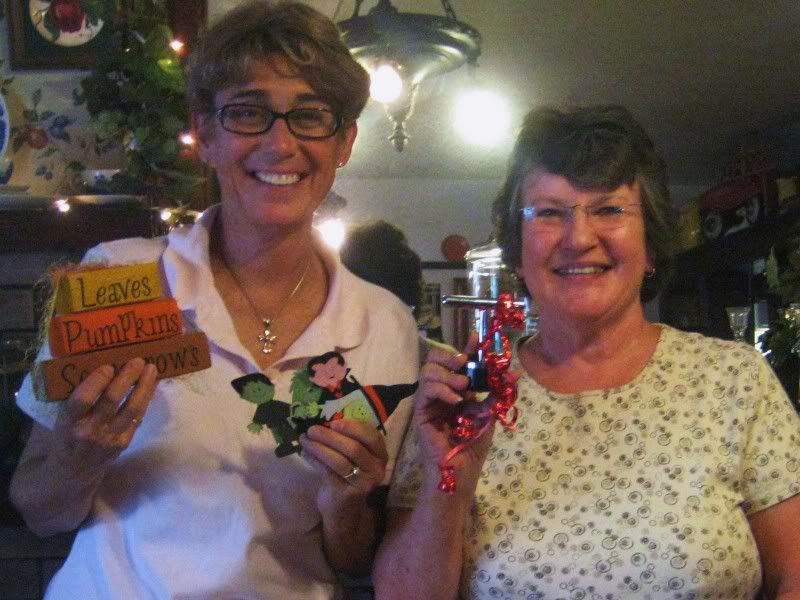 After lunch we went over to the little town area to take a look in some of the little shops there.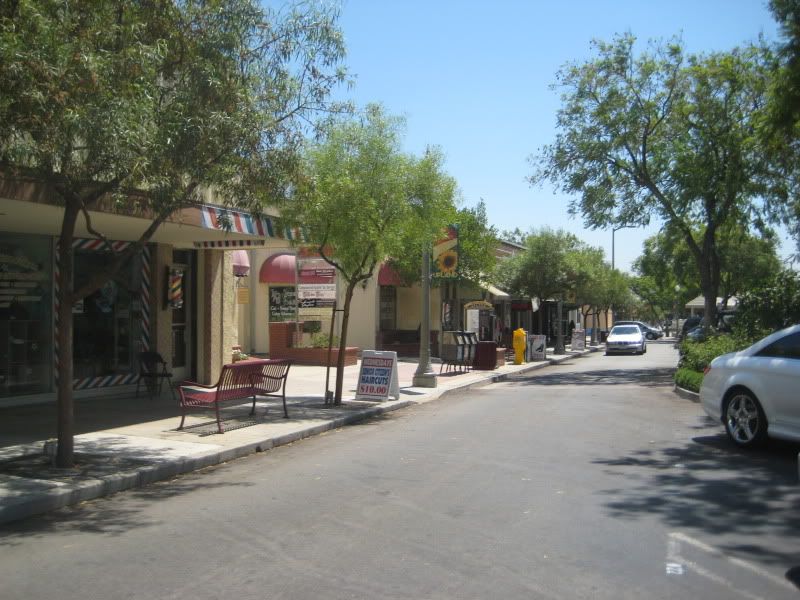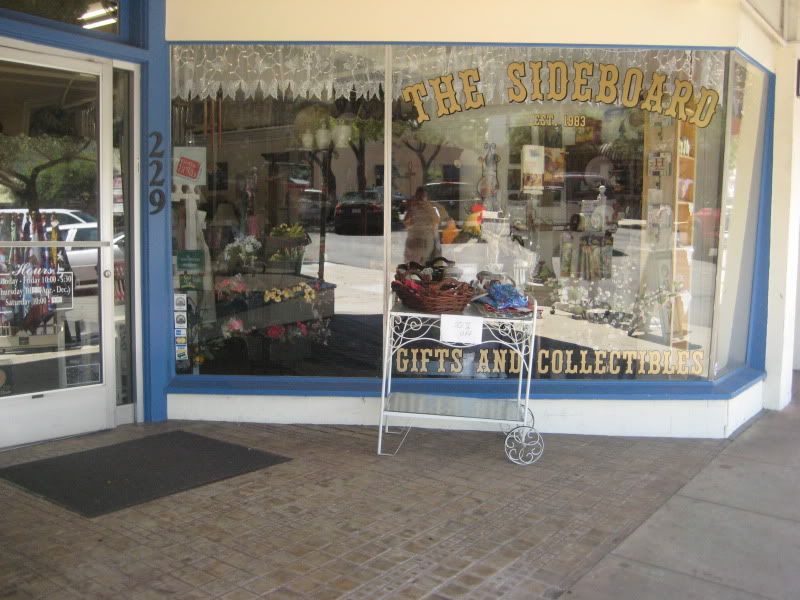 These little stores can be a bit pricey, but sometime you find just the thing you can't pass up. I loved the metal rooster and frog fans, and OA found some very realistic looking faux veggies. Lots of cute cupcake items, I especially loved the little aprons. In another shop, we loved all the cute Halloween things, like a pretty sparkly garland, harleguin painted pumpkins, cute packs of Halloween tissues, lots of neat candle rings, etc. There was also this darling squirrel holding an acorn cap over his head--I drooled but refrained from buying him! In one little store I found some cute Campbell's soup mugs I'll use as a gift for a special friend, I'll share pics in another post. At this last store, OA commented that going to lunch with me was rather "expensive"! LOL You'll see why in the following pics. ;o)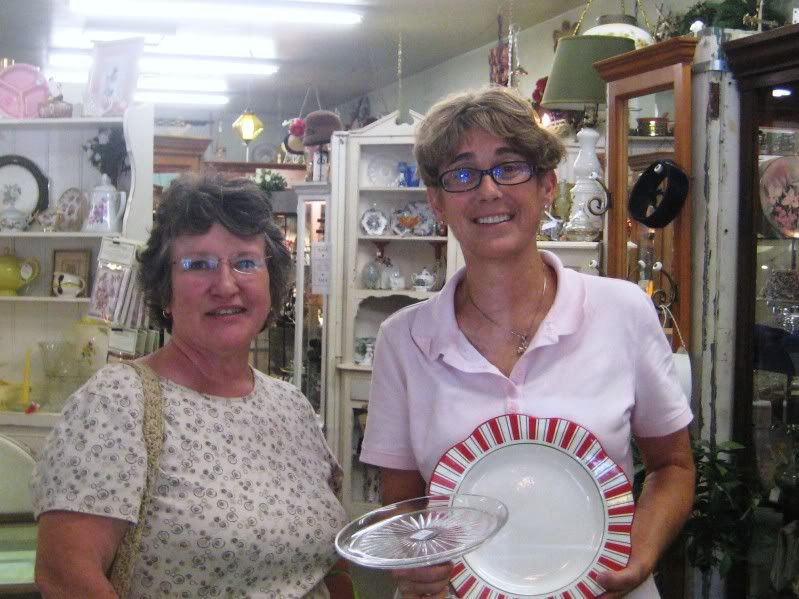 OA found some neat candy cane striped plates and a darling little cake pedestal. Please note that most of the stores are not air conditioned, only some fans, and by the last pictures we had been in and out of several of them and we were feeling pretty warm and ready for some nice cool air conditioning again!
It was fun, and a great way to spend a lovely hot summer day! Thanks OA, hope to see you again soon--maybe for a Fall craft show.
Luvs