Joining In With My Summer Mantel
I decorated my mantel in June, for the Summer, but never posted it here.
After seeing Jeanne's Summer buffet and Luvs 'Beachy' decor...thought before the Summer is over...I'd add this too.
I've made a 'Mental Note' for next year - when I saw Luv's lovely glass jars with her shell collections.
They're so nice to look at.
As much as I love the Fall and Holidays that follow, I really hate to see this mantel go..it means 'Goodbye To Summer'..and 'Hello Winter'. I'm not looking forward to a repeat performance of last Winter that's for sure.
I kept it very simple with White and just the soft colors in the Framed Print..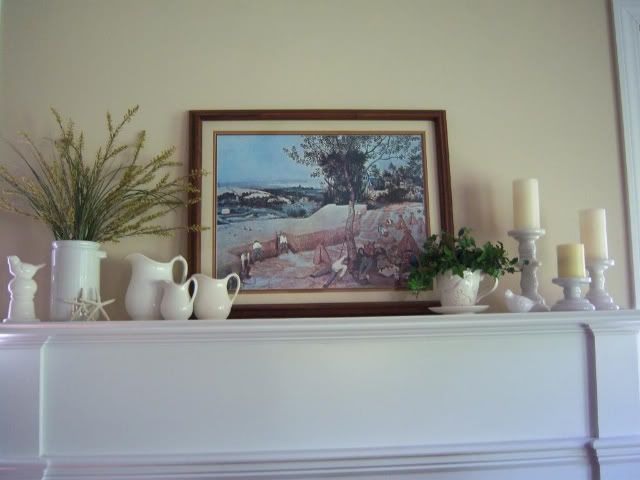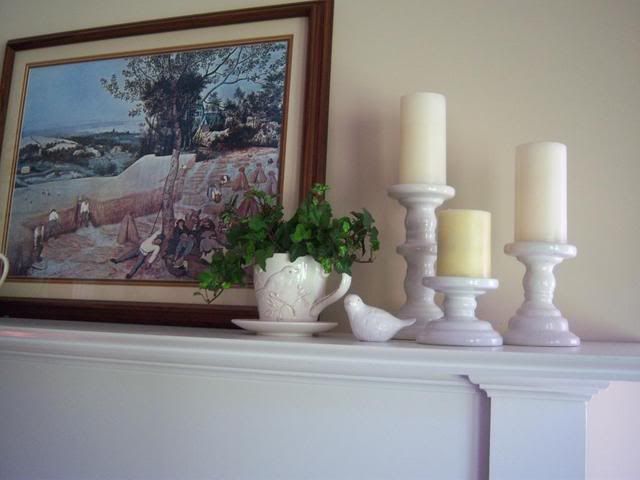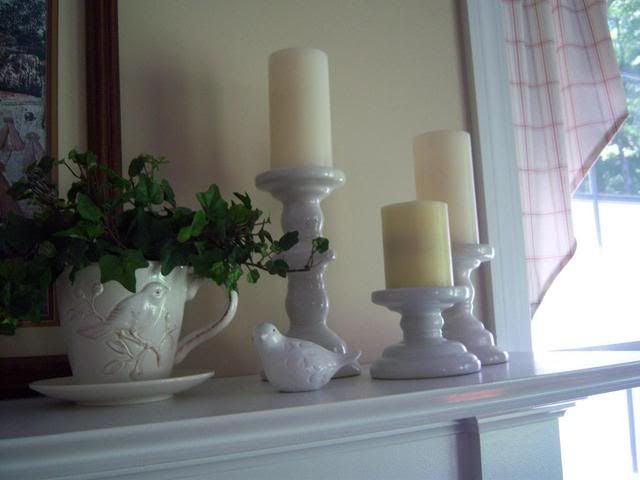 I was so excited to find this Framed Print at GW in Feb, for $15 - by Pieter Bruegel. It had just a few knicks on the frame, (easily touched up). I couldn't wait to display it the Summer/Fall Season. It's 'The Harvesters'
I love his work..always of busy Village Scenes...I have another one (Winter Scene) I bought yrs ago...so this was a nice addition.
I really enjoy looking at it...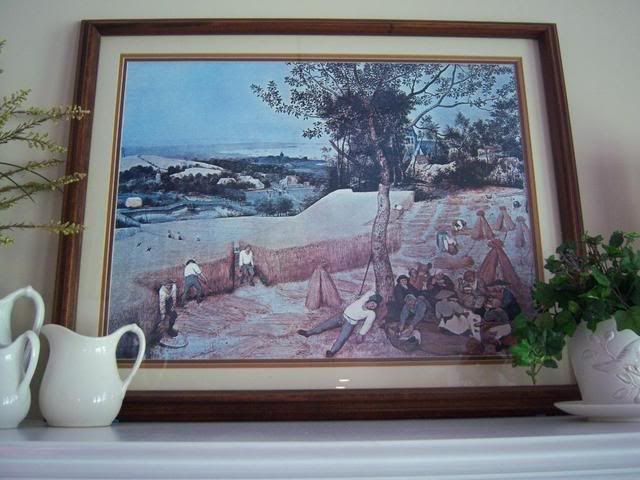 Hope you enjoyed looking..I guess pretty soon,
before you know it, we'll all be doing our Fall/Halloween Mantels.
jane