More Halloween Decorations and table setting
SeasonalDecorating__
August 3, 2011
Here are the decorations for my Halloween party last year.
Looking into the living/Dining Room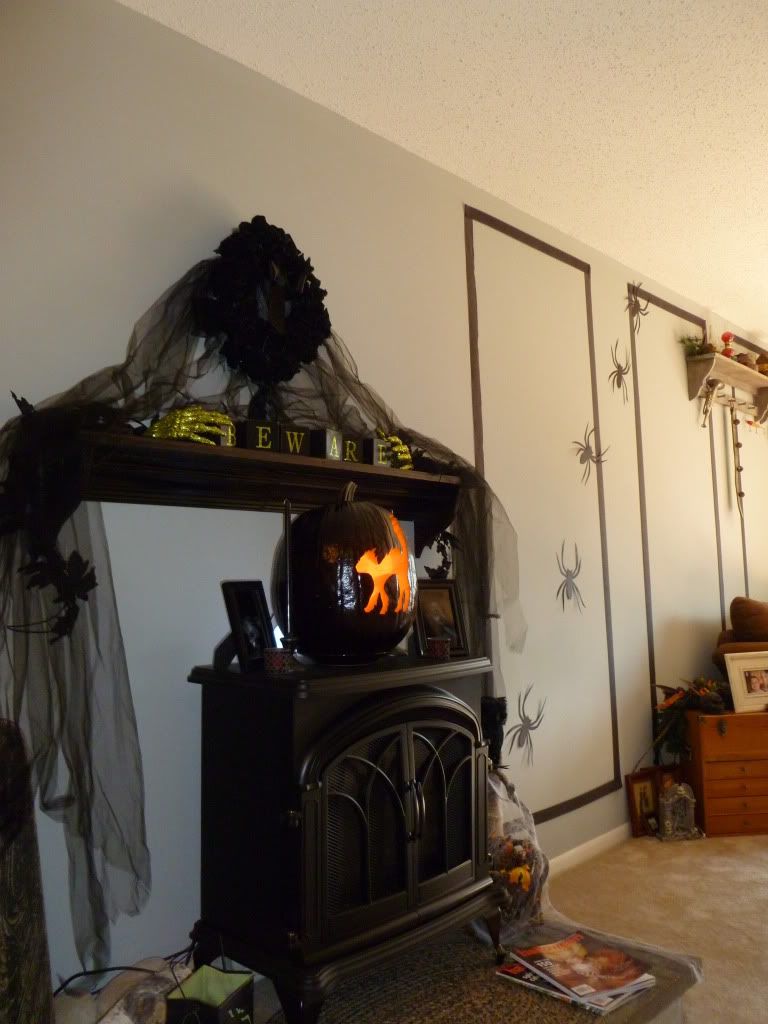 The black lines on the wall are streamers, and the black spiders are just cut out of black construction paper. I used Crumpled and torn black tulle to drape over the shelf. This is a pic in the Day time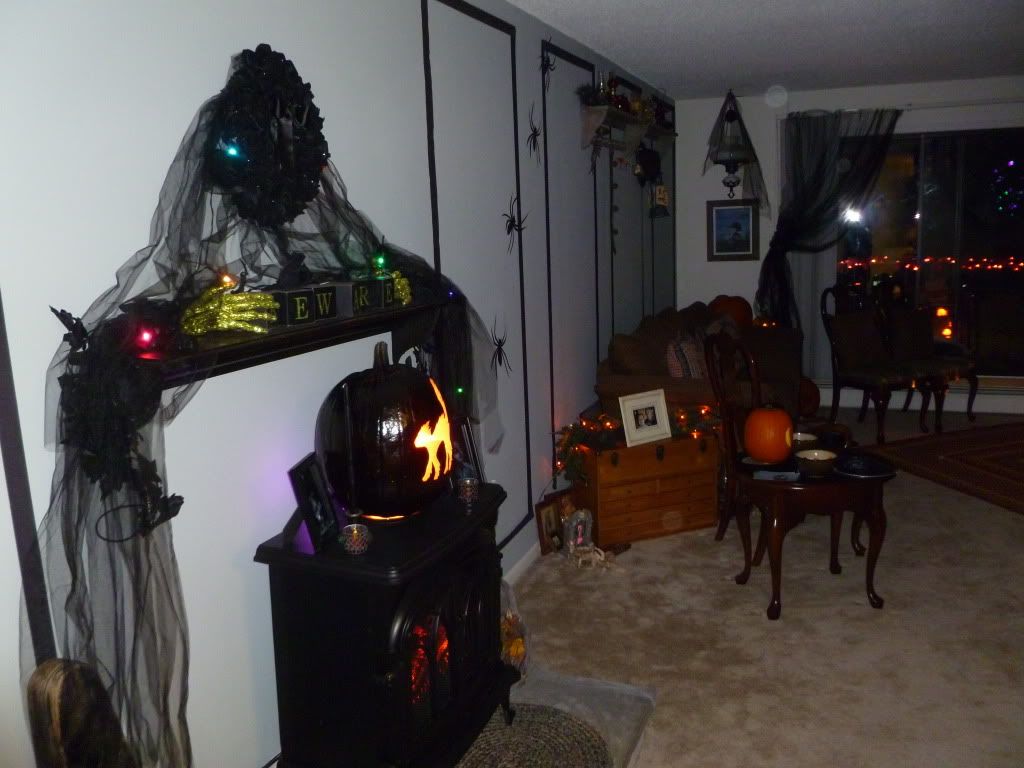 Night time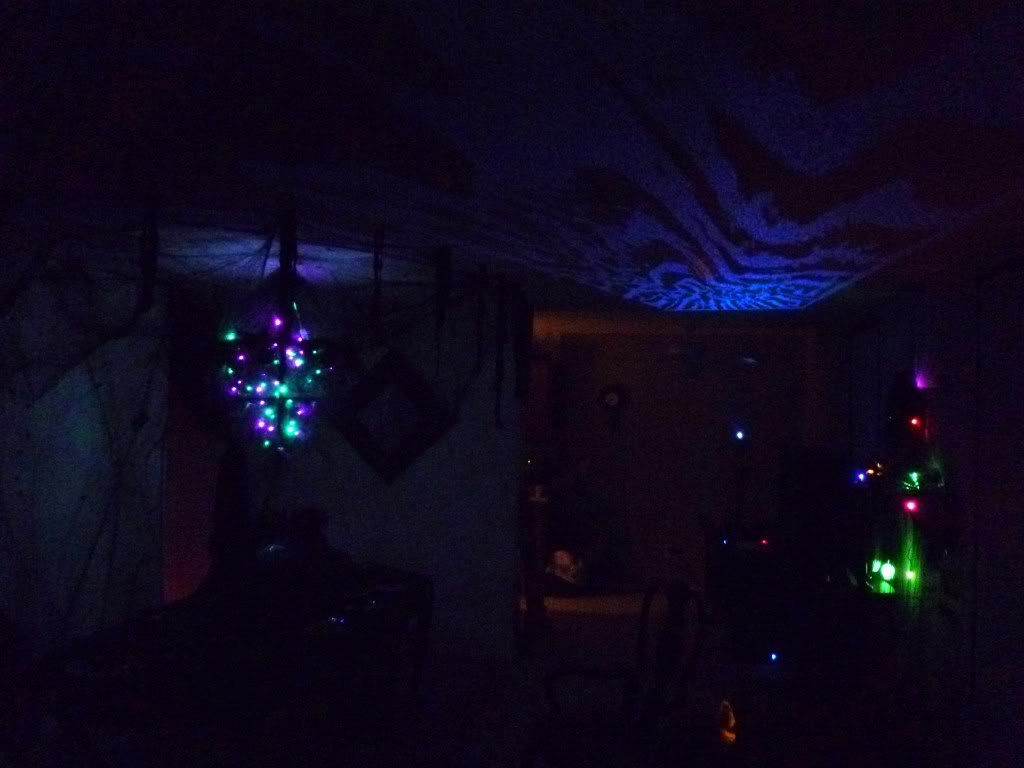 Halloween party at night, we had a visualizer playing on the ceiling to the music with a movie projector.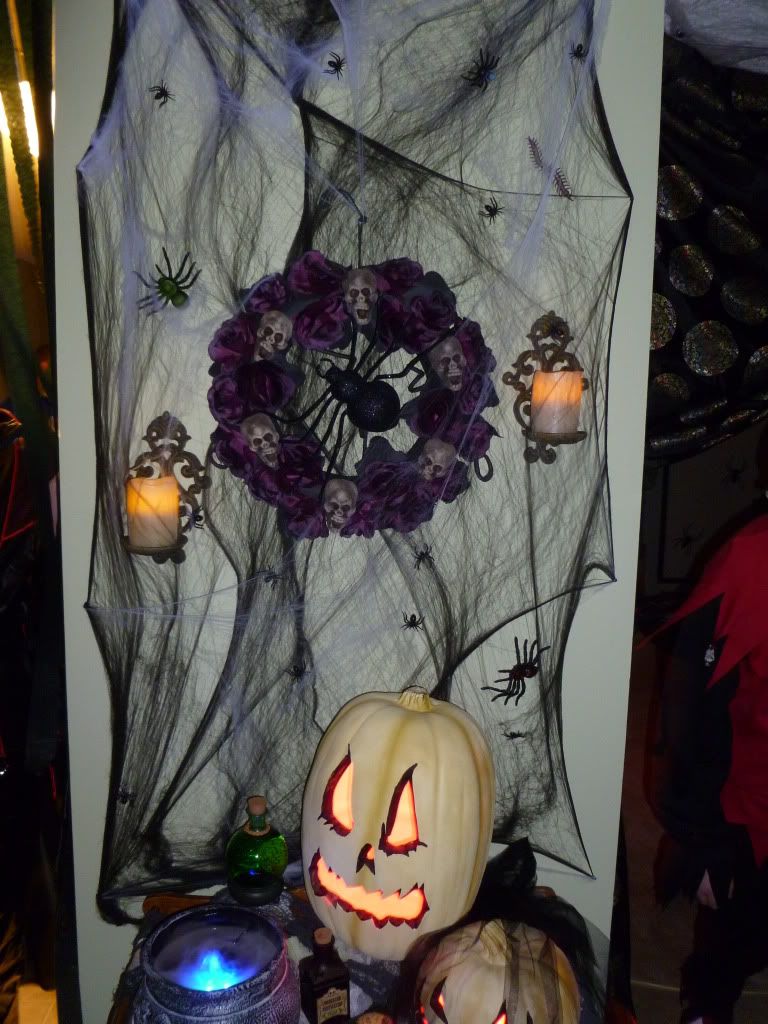 The entry with the light on. I used black and glow in the dark spider web so that when the lights are off, part of the web will glow.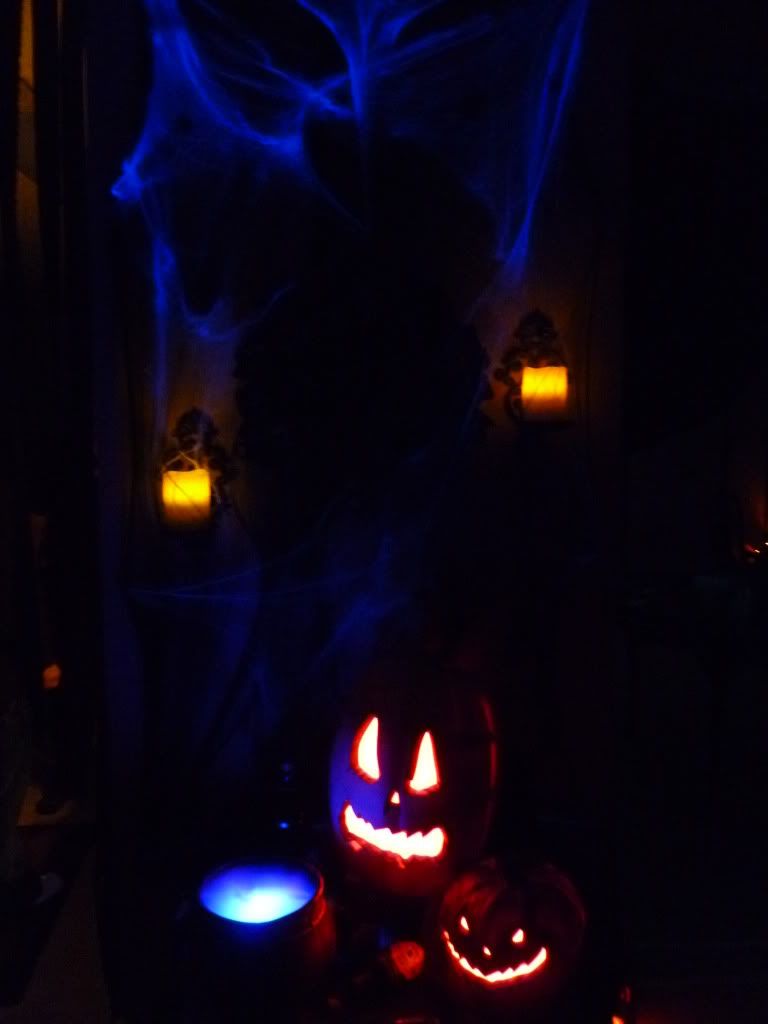 The entry with the lights off. There is a black light on the opposite wall to make the glow in the dark web light up.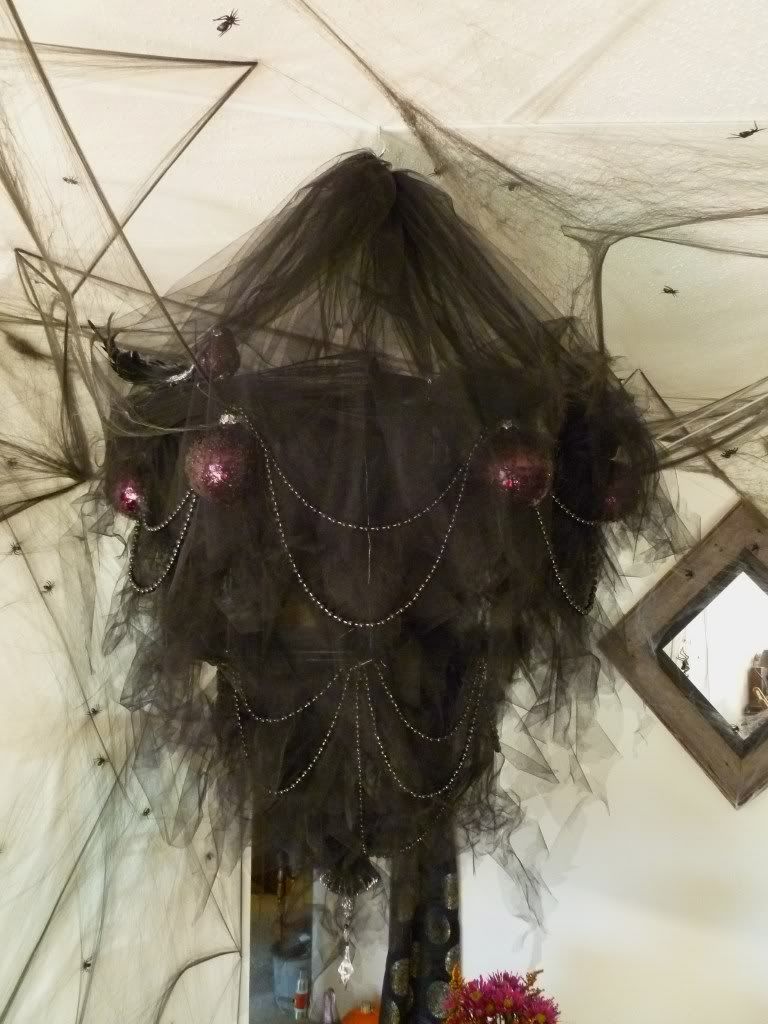 This is my halloween chandelier for 2010. I make a new one every year. This one is black shredded tulle added to two different wire circles (things you use to make homemade wreaths) I decorated it with black beads, dark purple ornaments, and purple and black birds. Then added green and purple LED lights in the center.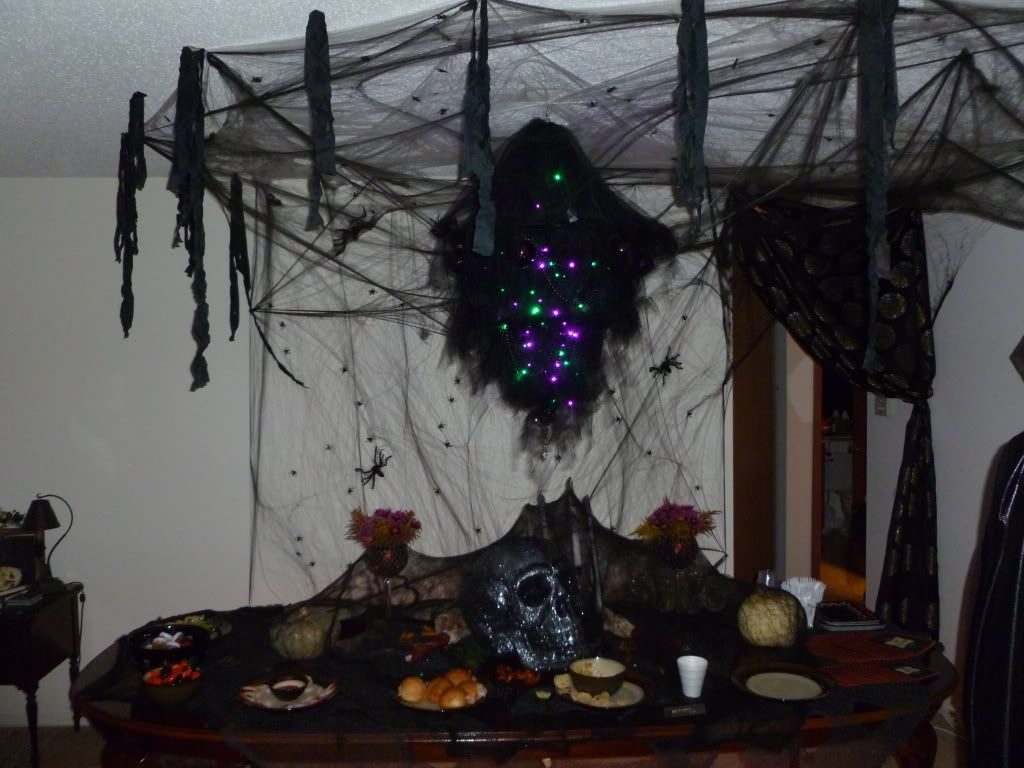 This is the table setting and Chandelier at night. the center piece is a large glitter skull that picks up the green and purple colors from the chandelier lights.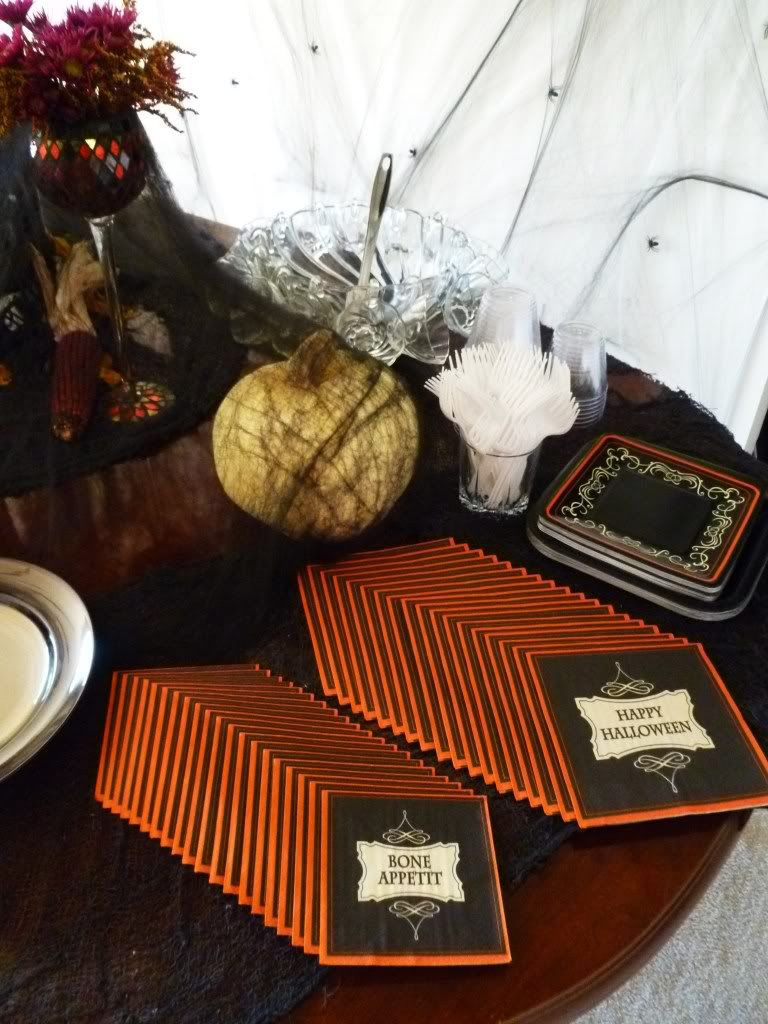 napkins and plates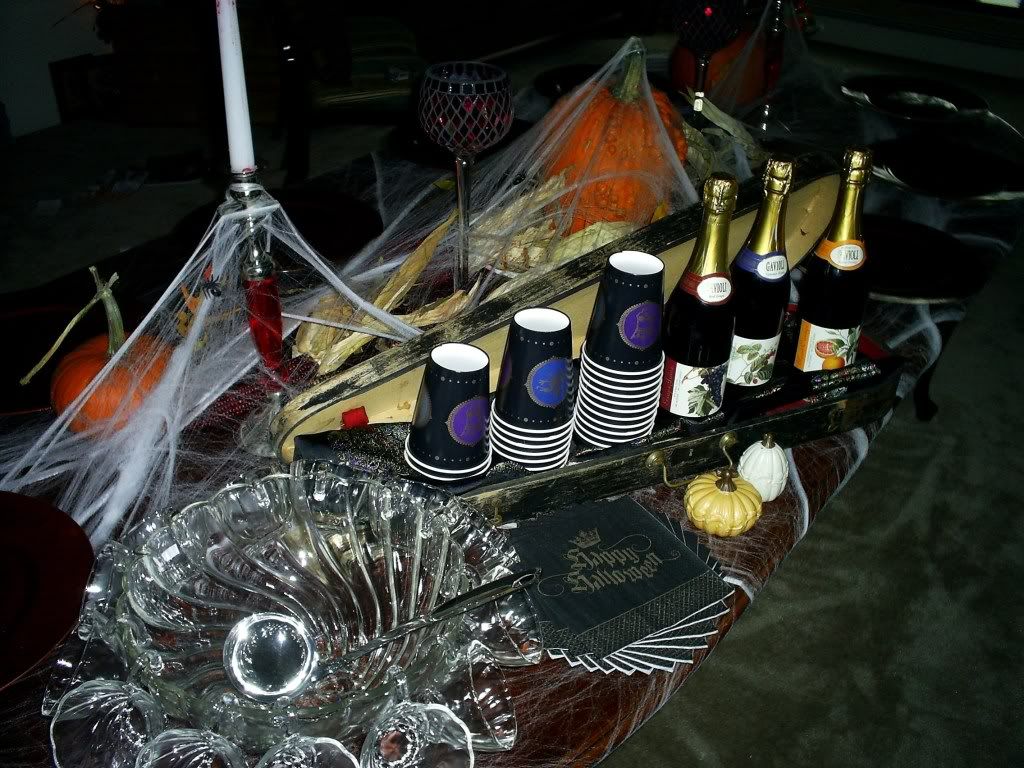 This is an old violin case i propped open like a coffin and placed cups and beverages in it.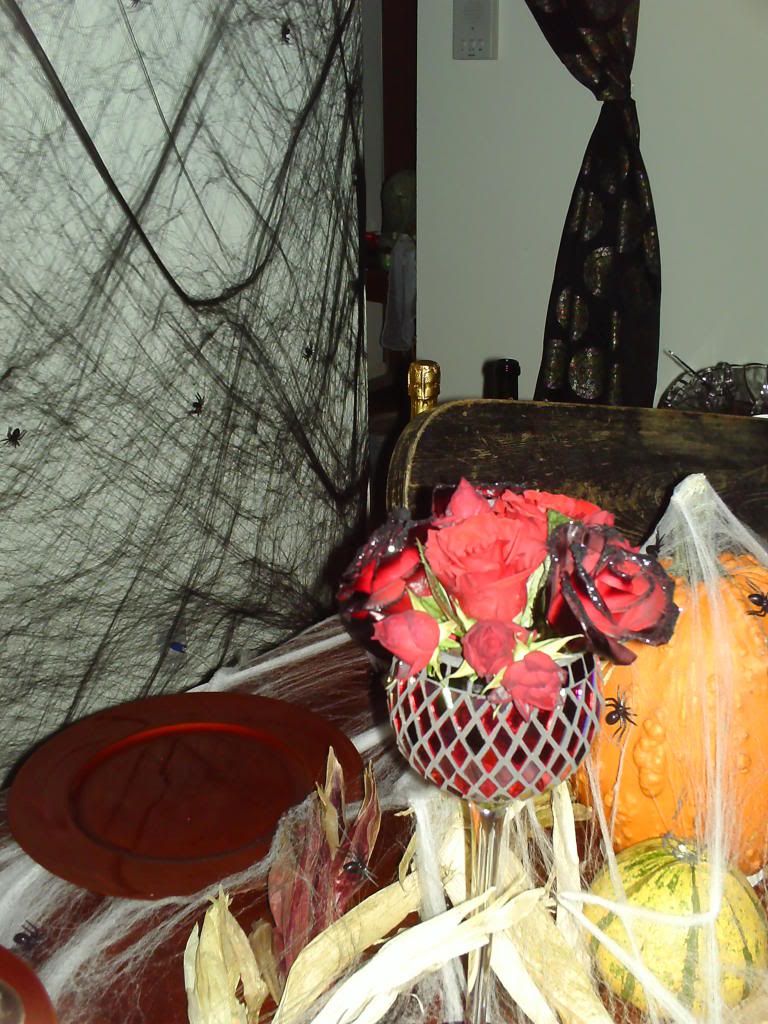 These are the flowers.
I spray painted the tips of red roses black and quickly dipped them in black glitter.