Are the bends in this plumbing ok?
1) Are all of these bends ok?
2) Anyone know about the three Brizo temp valves on the middle right? Can they be pressure checked without the trim plate? The Hot/Cold valve on the left and the shower attachment on the top right can. Just not sure about the three on/off valves.
3) Where should the nailing plates be located?
4) All of the valves are screwed down. Do I need to secure the pipes? Every six inches, every foot, etc?
Thanks for any answers before we close up the wall!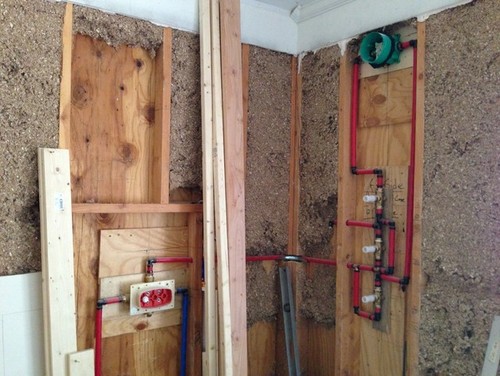 This post was edited by asharding on Sat, May 25, 13 at 13:03