Preliminary First Floor Plan feed back desired!
Hey all,
Long time lurker who is staring the process for the first time. Attached is a prelim drawing of the first floor. Home will be 2 story with partially finished, partial walkout basement. We are shooting for LEED platinum certification for the home due to the awesome tax abatement provided by our city.
Currently it is myself, my wife, 3 yo boy and 80# Goldendoodle with the potential for another child and possibly one parent living with us down the road depending on health etc.
Any and all thoughts and comments appreciated.
Mike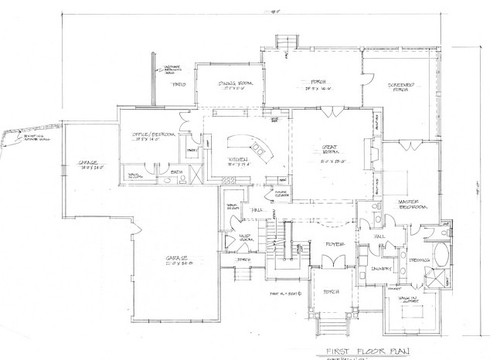 Here is a link that might be useful: Link to plan with more measurements and larger size
This post was edited by MikeyK on Fri, Apr 12, 13 at 22:37