Shake Your Booty ! (shake, shake, shake)
jeannespines
August 24, 2011
Got to go on a day trip today w/some retired friends...well, you 'Enabler's R Us' got to me as I don't do alot of scary Halloween or anything like that... but had to buy this wonderful brass old shoe boot at an antique store...
I sat it on my LR treadle sewing table to take pics tonight...here's a closer view (w/just room light):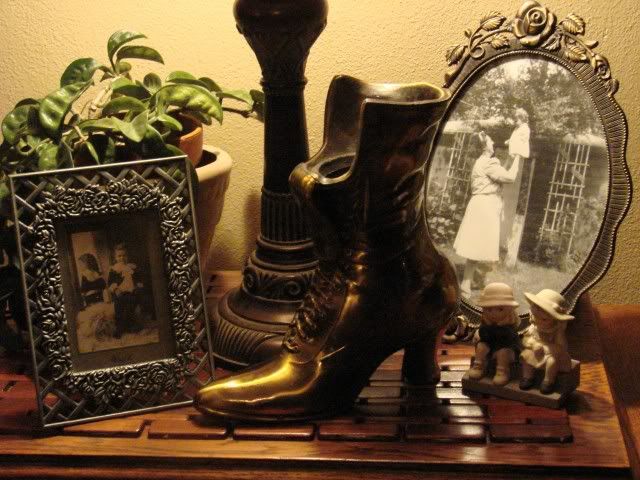 And here's a close-up w/camera flash so you can see the details better...it's a planter, I guess...but won't it be great for Halloween decor! It has a few scuffs & cost $8. Thought it was quite unique! A good day.... Jeanne S.